Delegation of Sindh legislators call on Bilawal Bhutto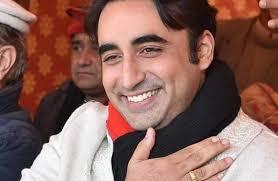 Islamabad: A delegation of legislators from Sindh called on Chairman Pakistan People's Party (PPP) Bilawal Bhutto Zardari at Zardari House Islamabad on Thursday to apprise the injustices of the federal government with Sindh.
The delegation was led by the President PPP Sindh Nisar Khorro. The PPP central president of the women's wing, Ms. Faryal Talpur was also present on the occasion.
The delegation included General Secretary PPP Sindh Waqar Mehdi, Information Secretary Aajez Dhamra, PPP Karachi Division President Saeed Ghani, Deputy Secretary Information Murtaza Wahab, Sohail Anwar Sial, Deputy General Secretaries Nasir Shah, Jam Ikramullah Dharijo, Member National Assembly Naveed Qamar, Abdul Qadir Patel, Jam Khan Shoro and Sharjeel Memon.
The delegation briefed the Chairman PPP of the injustices meted out to Sindh by the federal government. The federal government has put Sindh in a state of crisis by withholding its fair share of water. Federal government is making people's lives miserable by carrying out worst load shedding of electricity and gas in Sindh. The delegation complained that the federal government is constantly creating obstacles in the development of Sindh