Container politics has failed: Bilawal Bhutto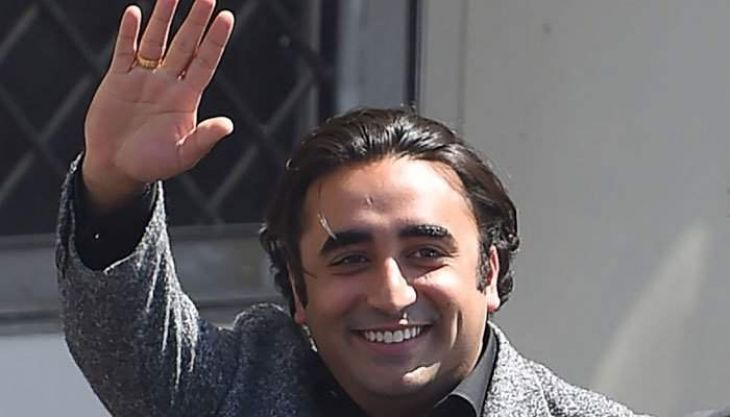 Islamabad: Chairman Pakistan People's Party (PPP) Bilawal Bhutto Zardari Monday said the experience of running the government from the container has failed.
"Today, the Opposition leader was not allowed to tell the nation the realities of the economic situation. The government did not show the figures of inflation and unemployment in the economic survey of Pakistan so that it can hide its failure," he said while speaking to the journalists.
Every citizen is suffering due to inflation by the Imran Khan's government and knows the failure of the government. This is the real face of Imran Khan's "change". The government cannot hoodwink the people despite its childish behaviour.
Bilawal said that the Speaker and deputy Speaker are not playing their role and PPP offers all members to the opposition leader in the no-confidence motion against them.
Meanwhile, Bilawal Bhutto participated in the meeting of PPP Sindh Parliamentary Party through video link. He was briefed by PPP Sindh Parliamentary Party on the situation in the province. Sindh is being deprived of its rightful share in NFC and development budget. The census in Sindh has been shown to be low due to which resources are also getting less. The opening of Taunsa-Panjnad Link Canal has deliberately created the biggest water shortage in the 60-year history of Sindh. Sindh considers IRSA's injustice as an economic attack on Sindh.
Chairman PPP was also apprised of Sindh's right to employment which is being targeted and an organized attack is being carried out. Attempts are being made to plunder Sindh's resources and use the money for PTI's political campaign. PPP will not accept economic assassination attempts and economic attacks on Sindh.
PPP Sindh Parliamentary Party meeting was also attended by Faryal Talpur, Central President of Women's wing through video link. The meeting of PPP Sindh Parliamentary Party was chaired by Sindh Chief Minister Syed Murad Ali Shah and attended by all PPP ministers, assembly members, advisors and special assistants including Syed Qaim Ali Shah and Nisar Khorro.