When they fail to physically eliminate, they start character assassination: Bilawal Bhutto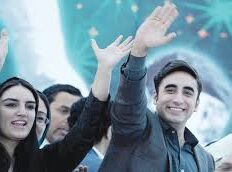 Islamabad: Chairman Pakistan People's Party (PPP) Bilawal Bhutto Zardari said Friday that the government levels false accusations on Sindh government.
He said Sindh produces its own vaccine of dog bite. The government remembers the Sindh government all the time but the response by Qadir Patel is enough for the government benches.
In response to a question about the propagation of wrong perception about Sindh he said that the plan of character assassination of the PPP is not new. Shaheed Mohtarma Benazir Bhutto used to say that the PPP leadership is either physically assassinated or character assassinated. When they cannot physically eliminate us then they start character assassination through propaganda but they will fail. The GDP per capita increased the most in Sindh, the lowest mortality rate is reported in Sindh and poverty has reduced the most in Sindh. We do not boast our successes because there is historic poverty, inflation and unemployment in the country and when the people are faced with these problems we cannot be satisfied.
Responding to another question he said that health sector in Sindh is doing the best to provide free treatment to the people. We did not get NFC award so the problems are there but we are trying to solve people's problems. If we had got our right in NFC, we could have performed much better. Regarding Azad Kashmir elections, Chairman PPP said that the role of the federal and Azad Kashmir governments are to make these elections disputed. The government has tried to impose tax in Azad Kashmir, excluded voters and candidates from voters' list changed the polling stations miles away and are making these elections disputed. We say that India interferes in occupied Kashmir elections but now these government measures in Azad Kashmir will be bad for Pakistani and Azad Kashmir's governments. Replying to another question about opposition's unity he said that the opposition is united to defeat every effort of this government against people.