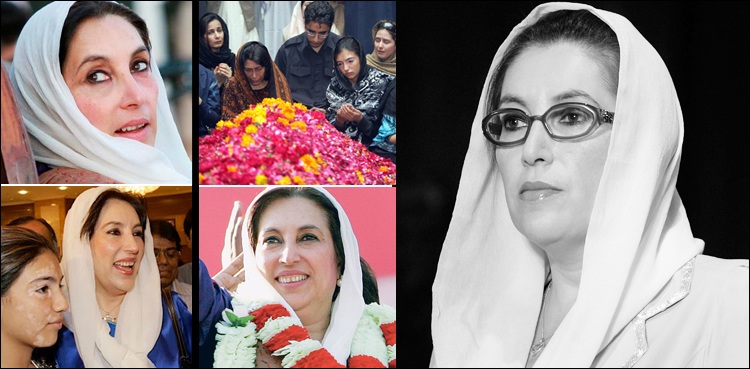 Islamabad: Former Prime Minister Benazir Bhutto's birthday ceremony was held in the chamber of Syed Yousuf Raza Gilani, Leader of the Opposition in the Senate.
Shahadat Awan, Senator Rukhsana Zubair, Senator Sikandar Mendro, Senator Imam Din Shoqeen, Senator Behramand Tangi and others were present on the occasion.
Syed Yousuf Raza Gilani, Leader of the Opposition in the Senate, while addressing the function, paid homage Shaheed Benazir Bhutto and said that Shaheed Bibi had struggled all her life for the supremacy of parliament and restoration of the constitution. Shaheed Mohtarma Benazir Bhutto endured immense hardships for the country and the people. Syed Yousuf Raza Gilani said that the workers of Mohtarma Benazir Bhutto can make the greatest sacrifices but they cannot allow the sanctity of the constitution to be ruined.
Fateha was also offered for Senator Usman Kakar, leader of Pakhtunkhwa Milli Awami Party.
After praying for Mohtarma Benazir Bhutto, her birthday cake was cut at the ceremony. Meanwhile, Senator Sherry Rehman also cut the birthday cake of Mohtarma Benazir Bhutto Shaheed in the Senate lobby. Moreover, birthday ceremony was also held at the residence of Syed Muhammad Ali Shah and the Central Secretariat of Pakistan Peoples Party while several birthday celebrations were held in Rawalpindi city in which a glowing tributes were paid to Shaheed Mohtarma Benazir Bhutto.