Italy: 'Dolce Vita train' set to run 10 routes through most famous landscapes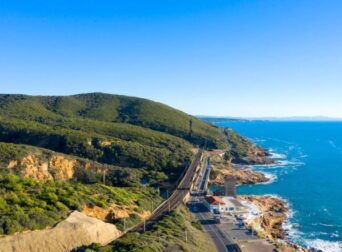 Rome: The "Dolce Vita train" is set to run 10 routes through Italy's most famous landscapes, in historic trains with retro luxury, Dolce Vita-era fittings. The itineraries will cover 14 of Italy's 20 regions, and reach 128 cities, covering 10,000 miles of tracks from north to south. Itineraries will range from one to three nights.
Passengers — who will sleep, eat and be entertained onboard, in the style of iconic services such as Belmond's Venice Simplon-Orient-Express — will be able to ride through Tuscany's famous hills, and around Sicily, in luxury trains that pay homage to Federico Fellini's 1960s film of the same name.
The trains are due to debut in 2023, but were announced with a trial run from Rome to Civitavecchia, on the Lazio coast, in a vintage train kitted out especially for the occasion.
Celebrity chef Carlo Cracco catered the journey, giving a taste of what guests will experience.
The Treno Dolce Vita is a joint project between Trenitalia, part of Italy's state railway company Ferrovie dello Stato, and Arsenale S.p.A., a company specializing in luxury hospitality which is behind forthcoming luxury hotels including Soho House in Rome and the Rosewood in Venice.
A spokesperson for the project called it "a new frontier in luxury hospitality," promising that all of Italy's top draws — the sea, hills, lakes, mountains, medieval villages and foodie destinations — will be served by the trains.
The project hopes to capitalize on the desire to travel to lesser visited places, and travel more slowly, post-pandemic.
Paolo Barletta, CEO of Arsenale SpA, said: "Tourism doesn't just mean hotels and restaurants. Italy is a 360-degree experience and we need to start again from that experience to make a complete offering."
He promised that the trains will take tourists to "lesser known places" on "new itineraries."