COVID-19: China is a role model for Pakistan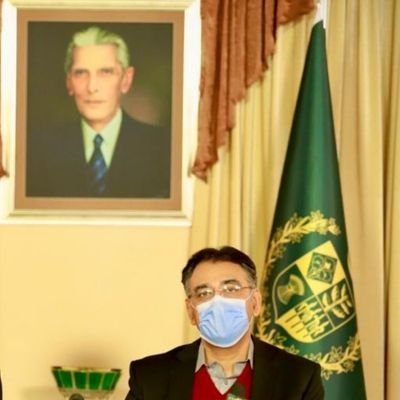 Gwadar Pro
Islamabad: Federal Minister for Planning and Development and Head of the National Command and Operation Centre (NCOC) Asad Umar has said China is a role model for Pakistan in the battle against the COVID-19 pandemic.
Speaking to Gwadar Pro, he said China had defeated COVID-19 with determination and discipline.
"They (China) are a role mode for us. They have taught us how to do it. We are following them but unfortunately, our people are not taking the pandemic seriously. We have a new fourth wave challenge," he said.
Umar said China had given preferential treatment to Pakistan regarding the COVID-19 vaccines which helped the Pakistani government to control the pandemic to a large extent.
"The vaccination process is ongoing. But we have to follow the SOPs (Standard Operating Procedures) like China. They (China) are an example," he said.
Earlier in the day, Umar said that the government feared a fourth COVID-19 wave hitting the country.
Taking to Twitter, Asad Umar said that two weeks back, he had shared the artificial intelligence models were showing possible emergence of the fourth wave.
"Now there are clear early signs of 4th wave starting," he said and blamed it on the poor SOPs compliance, coupled with the spread of variants of concern, Delta variant in particular.
The NCOC head further said that field reports were showing a complete disregard of the condition of vaccination for those attending indoor weddings and going to indoor restaurants and gyms.
"If the owners of these facilities do not show responsibility and ensure compliance, there will be no choice but to shut them down," Asad Umar said.
On July 08, Prime Minister Imran Khan had addressed the nation, where he spoke of the global pandemic and the situation in the country. He noted the government was fearing the anticipated fourth COVID-19 wave.
The premier said delta variant was of grave concern for the government. He advised adherence to mask-wearing as Eid ul-Azha approaches.
Pakistan is expecting to receive five million more doses of coronavirus vaccine from China this month.
Chinese vaccine companies will provide five million vaccines in two consignments to Pakistan, the Expanded Program on Immunization (EPI) said.
Chinese vaccine firms are giving preferential treatment to Pakistan in supply of the vaccines.
The first of these vaccine consignments from Chine is likely to arrive after July 23.