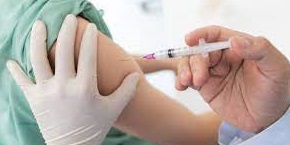 Islamabad: Pakistan's National Command and Operation Center (NCOC) on Saturday evening revised the dose schedule for Chinese COVID-19 vaccines Sinopharm and Sinovac.
The government decided to change the dosage schedule of Covid-19 vaccines and the NCOC also approved the change in the vaccine dosage schedule.
The authorities announced that the second dose of Sinopharm vaccine will be administered after 21 days after the first while that of Sinovac vaccines will be administered after 28 days. The walk-in facility will be available for the second dose of vaccines after the stipulated period.
The government also changed the schedule of British-Swedish AstraZeneca vaccines. The second dose of the AstraZeneca vaccines will also be administered after 28 days.
Over the weekend, Pakistan received another consignment of 1.5 million doses of COVID-19 vaccine from China. A special flight of the Pakistan International Airlines (PIA) carried the Sinovac vaccine consignment to Islamabad.
Pakistan has purchased these 1.5 million doses of Sinovac from China's vaccine maker. Pakistan had also received a batch of two million vaccine doses earlier on July 13.