Ambassador Andreas Ferrarese greets Muslims on Eid ul-Azha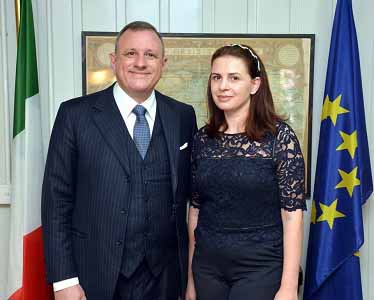 Islamabad: Italy's Ambassador to Pakistan Andreas Ferrarese has greeted the Muslims across the world on the occasion of Eid ul-Azha.
In a message, he said the Eid teaches sacrifice and tolerance. "I send my warm greetings to Muslims in Pakistan, Italy and all around the world who are celebrating Eid-ul-Azha," he added.
The envoy said during the Eid-ul-Azha holiday, Muslims of all ages and backgrounds engage in acts of charity and help those in need. These values have never been more important as the world continue to fight the COVID-19 pandemic.
He said the Italian Muslim community plays an important role in strengthening the diverse social fabric. "On behalf of my wife, Albana Ferrarese and my colleagues at the Italian embassy, I wish all those celebrating, Eid Mubarak," the envoy said.