CPEC opponents won't succeed: NSA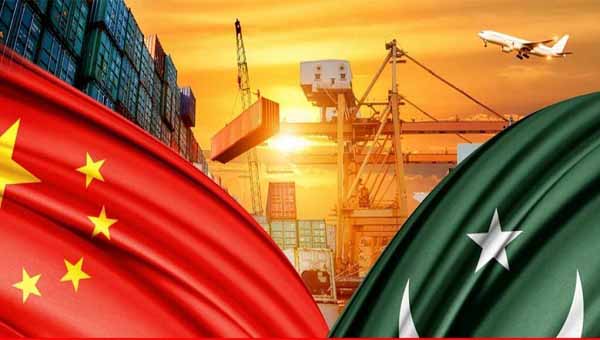 Islamabad: Pakistani National Security Advisor (NSA) Dr Moeed Yusuf has said that opponents of the China-Pakistan Economic Corridor (CPEC) will not succeed in their designs.
The NSA said Pakistan and China stand by each other through thick and thin. Yusuf maintained that the recent Dasu bus incident – in which none Chinese nationals were killed – was a great tragedy.
"Pakistan has very strong relations with China. China stands with Pakistan and we stand with China," he said in a television program. Pakistan, he said, "is a safe country, there is no threat of a wave of terrorism."
Yusuf said CPEC "is a threat to those who do not want to see Pakistan progress. Despite the attempts of the opponents, work did not stop on Dasu Dam."
On July 14, at least 12 people, including nine Chinese citizens, were killed after a bus carrying construction workers in Pakistan's far north plunged into a ravine following an explosion.
The incident took place as a bus carried workers to the Dasu hydropower project in northern Khyber Pakhtunkhwa province, about 190km north of the capital, Islamabad.
In Beijing, Chinese Foreign Ministry spokesperson Zhao Lijian said China was "shocked by and condemns the bomb attack in Pakistan's Khyber Pakhtunkhwa province."
"We have demanded the Pakistani side get to the bottom of the incident, arrest and strictly punish the assailants as soon as possible, and earnestly protect the safety of Chinese personnel, institutions and projects in Pakistan," Zhao Lijian said.
The Dasu hydropower project is part of the US $60 billion CPEC, an extensive programme of infrastructure and trade development between the two countries that has seen China construct several power plants in the South Asian country.