Shazia Marri questions lack of action on CEC-AJK directives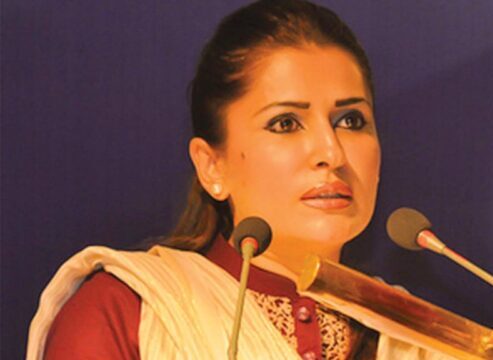 Islamabad: Central Information Secretary Pakistan People's Party Parliamentarians (PPPP) and member of the National Assembly Shazia Atta Marri has said that it is a matter of grave concern that the Returning Officer has been refused acting upon the instructions of the Chief Election Commissioner of Azad Jammu and Kashmir and he didn't conduct the recounting of votes in the constituency of LA-32.
She added that the Returning Officer is actually disobeying the law for maintaining his loyalty with Raja Farooq Haider. In a statement issued hereon, Shazia Marri said If the staff of Chief Election Commissioner failed to carry out his orders, then his authority is questionable.
Marri said that PPP's Jiyala candidate Ashfaq Zafar has won the legal right of recounting of votes by holding a peaceful sit-in with thousands of PPP's supporters at Hatian Bala and the people of LA-32 Chakar will not compromise on their legal right of recounting of the votes.
She said that Ashfaq Zafar suffered by a heart attack during the sit-in and he is under treatment at CMH Muzaffarabad, entire party is standing with Ashfaq Zafar this time.