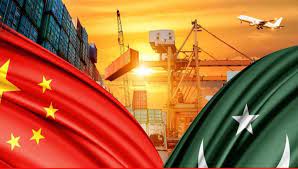 Islamabad: China-Pakistan Economic Corridor (CPEC) Authority chief Lt. General Asim Saleem Bajwa (retd) has said that a sea of jobs was awaiting the locals as the CPEC projects move forward.
"The multiple-billion CPEC project would generate massive employment opportunities for locals. The work on Gwadar International Airport continues at a fast pace, which would connect the city with the world and help boost trade," he said in an interview.
Bajwa said that the completion of the CPEC was a top national priority. "The work of development and construction is on its way. Meanwhile neither the energy towards its completion is ceased, nor are the Chinese investors disappointed," he said.
Referring to the aspect of increasing employment opportunities, Bajwa said he was taking a personal interest in the prompt completion of Phase-2 which will provide massive job openings.
He also said that a Pakistan-China network for agriculture, science, and technology was under construction.
Bajwa said that the national access to the western route would connect Islamabad with Quetta and Khuzdar with Sindh that could elevate the national economy, creating a great job market.
"CPEC would change the fate of Pakistan. The Gwadar airport and sea port, would boost business and trade activities in the region," he remarked.