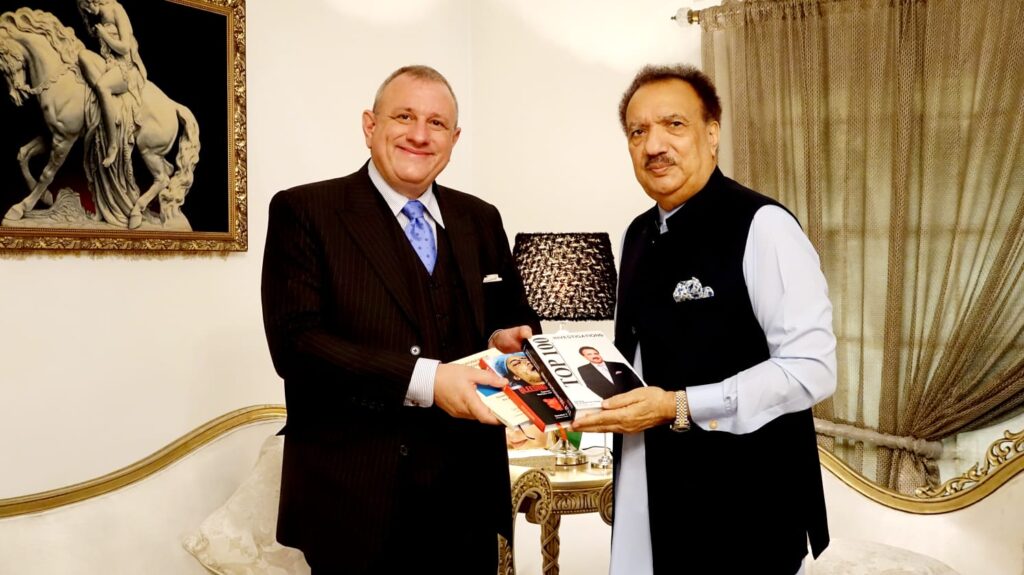 Islamabad: Italy's Ambassador to Pakistan Andreas Ferrarese met former Interior Minister and senior Pakistan People's Party (PPP) leader Senator Rehman Malik here Thursday.
During the meeting, issues of mutual interest and bilateral relations were discussed. Senator Rehman Malik said that Pakistan and enjoy historic friendship.
He reminded that there were more than 150,000 Pakistanis living in Italy, mainly living in the cities of Milan and Brescia. He said Pakistan has an embassy in Rome and a Consulate-General in Milan for representation.
Ambassador to Pakistan Andreas Ferrarese said Italy was an active investor in Pakistan. He said Italy provided Pakistan $100 million under the Pakistan Italian Debt for Development Swap Agreement to social development projects in health, education and sanitation, in Pakistan.
The Italian government, he said, had agreed to provide a credit line equivalent to $10 billion for Italian investors willing to invest in Pakistan. The envoy said Italy had also supported Pakistan bid for free trade agreement between Pakistan and EU.
Italy, he said, had been a major participant in Pakistan's scientific contribution to the world, and both countries had established the International Conference on Astrophysics and Relativity in 2011.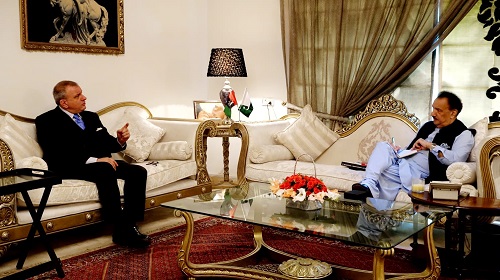 Senator Rehman Malik also presented a collection of his books to the Italian Ambassador.