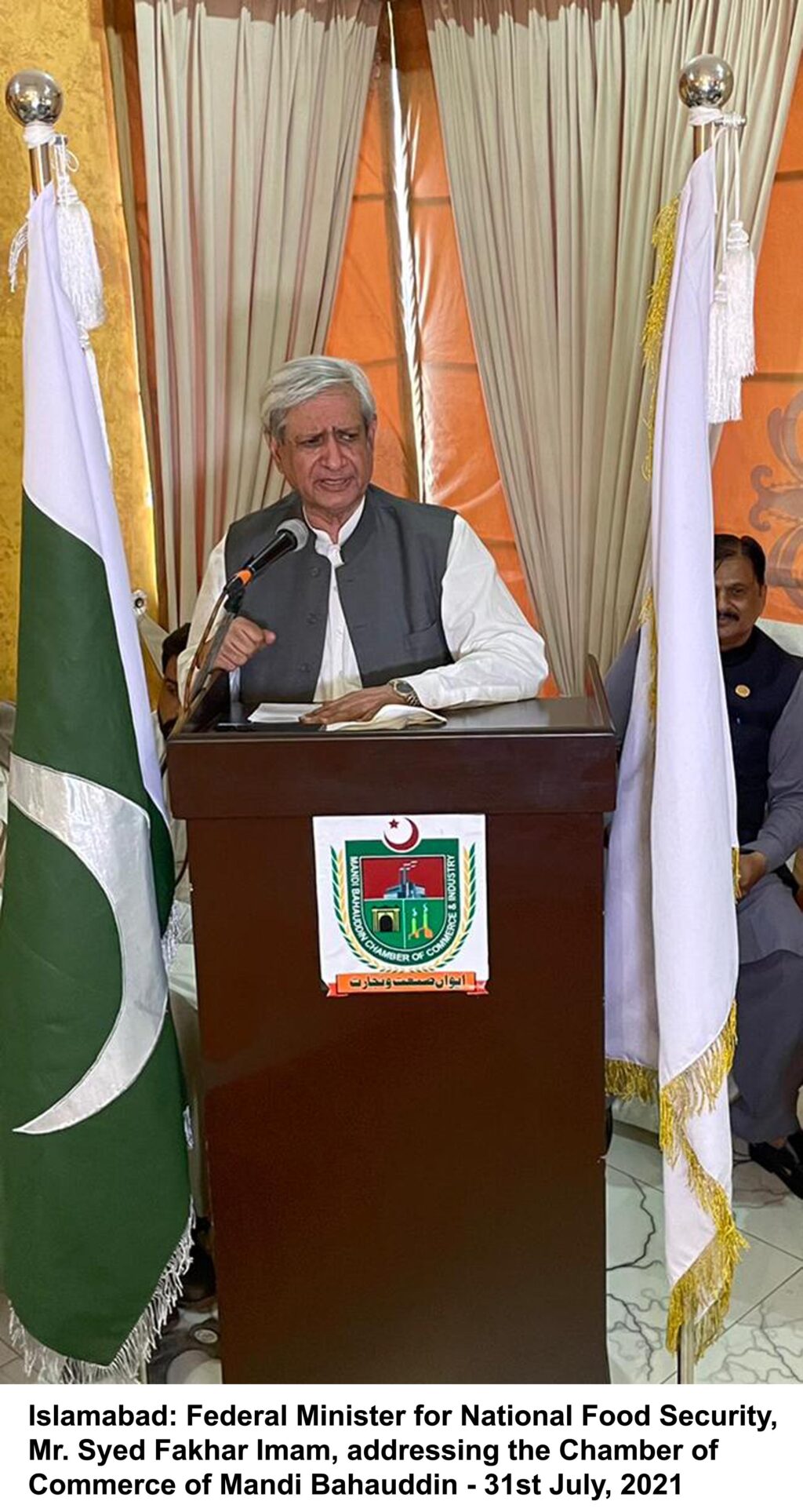 Islamabad: Federal Minister for National Food Security and Research Syed Fakhar Imam has said that Chinese support will massively enhance the agricultural production of Pakistan.
Addressing a seminar organized by the Chamber of Commerce and Industry of Mandi Bahauddin here, the minister said the second phase of the China-Pakistan Economic Corridor (CPEC) had a special focus on agriculture.
Imam said China had started providing valuable help to enh8ance Pakistan's agricultural production. "The Chinese experience and technology is of great value for us," he added.
The seminar was also attended by the Provincial Minister of Punjab for Agriculture, Syed Hussain Jahania Gardezi and ruling Pakistan Tehrik-e-Insaf leader Nadeem Afzal Chan.
Fakhar Imam said that Prime Minister Imran Khan had put special emphasis on agriculture as it was the backbone of majority of Pakistanis.
He said that due to the efficient policy framework implemented by the current government Pakistan has seen record growth of top 6 crops including wheat at 27.5 million tonnes.
The minister said that the policies of Prime Minister Imran Khan have started to reap fruits as the production of numerous crops have broken past records including potatoes, onion and sugarcane.
Imam said that the export of mangoes had also increase by 20% in the last year. Minister said that the import of wheat has been due to excessive hoarding and continuous population growth.
He said that the only way Pakistan can emerge as a regional power is through following the progress path of countries like China, Japan and Germany.
Imam said that agricultural research was the primary focus of the PTI-led government which has been neglected in the last three decades.
The minister pointed out that the organic matter of land in Pakistan stands at a meagre 0.2% whereas it was more than 2% in Europe due to their technological advancements and scientific methods of cultivation.
Imam also attended an event organized by the Numberdar Association's Punjab Convention where he assured the association that he would strive to resolve all of their issues as he also perceives himself to be one of them.