CPEC can be extended to Afghanistan: Pakistani NSA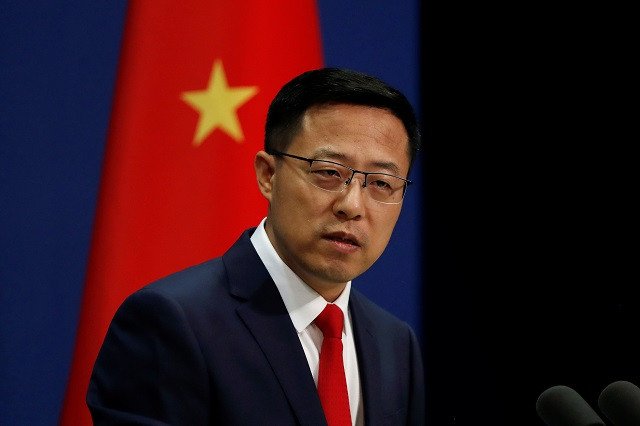 Washington: Pakistani National Security Adviser (NSA) Dr Moeed Yusuf has said that the China-Pakistan Economic Corridor (CPEC) can be extended to Afghanistan.
Speaking at a news conference at the Pakistani embassy in Washington, Yusuf said Afghanistan can benefit from CPEC as well as the other regional countries.
"CPEC can be extended to Afghanistan and manufacturing plants could be set up near border to use afghan raw material for export-goods that will ultimately benefit Afghans," he suggested.
The NSA said Pakistan was not in the position to bear anymore burden of Afghan refugees but at the same time it was neither in favour of letting Afghans displaced from their territories.
"Pakistan is doing whatever it can and will do further but Afghan forces have to decide their future whereas the US leadership can facilitate and it should take political leadership on-board," he remarked.
Pakistan, he said, had no choice to consider half-hearted perceptions of failure in reviving peace in Afghanistan whereas it was more critical to say that what economic plan does the world had for Afghanistan.
Yusuf said that without peace in Afghanistan, Pakistan could not provide Central Asian countries its ports that are core of its geo-economic vision.
Recently, Director Chinese Study Centre, National University of Science and Technology Syed Hassan Javed had also said that inclusion of Afghanistan's into CPEC would be a welcoming development since China will serve as the stabilising factor in Afghanistan.
Javed said that Pakistan needs to work on greater integration of locals, private sectors as well as overseas Pakistanis into the CPEC projects.
He stressed the need to adopt an innovative approach for the second phase of CPEC to untap huge multi-sectoral potentials between the two countries.
While comparing the Chinese investments in Pakistan with the West, Javed said that Chinese direct investment stood very high in comparison to western and eastern countries' investments altogether.
In another comparison of port capacity, he said that Gwadar Port alone can handle load up to 400 million tons of cargo annually once it was completely operationalised, adding that 'it was almost near to India's total capacity of all ports'.