CPEC: PM Imran Khan to inaugurate Rs 20.7 billion KCR infrastructure project on September 27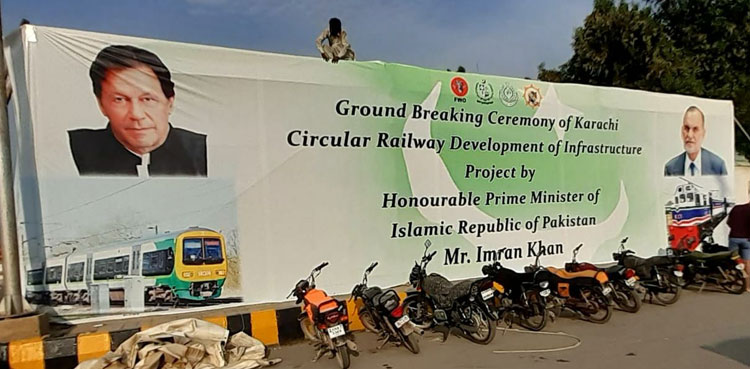 Karachi: Pakistan Prime Minister Imran Khan will perform the groundbreaking of the China-Pakistan Economic Corridor (CPEC)'s Karachi Circular Railway (KCR) infrastructure project worth Pakistani Rs 20.7 billion on Monday, September 27.
A government spokesperson said all arrangements related to the groundbreaking of the modern KCR had been finalized at the Karachi Cantonment railway station. The PM will be accompanied by Railways Minister Azam Swati and other federal ministers.
On Friday, the Executive Committee of the National Economic Council (ECNEC) had approved a summary regarding the construction of infrastructure for the elimination of level crossings for the loop section of Karachi Circular Railway (KCR).
The project envisages the construction of flyovers and underpasses along the route of KCR for the elimination of 22-level crossings. The rationalised cost of the project is Rs 20.71 billion on a cost-sharing basis. The project will facilitate the free movement of the KCR train.
The KCR envisaged the construction of a 43km-long world-class affordable mass transit system using environment-friendly electric trains.
During his day-long stay in Karachi, PM Khan will chair several meetings at Governor House, Karachi to get a briefing on ongoing development projects in the port city and overall political situation of the province.