Chinese Company to set up testing equipment plants in Pakistan, transfer high-tech technology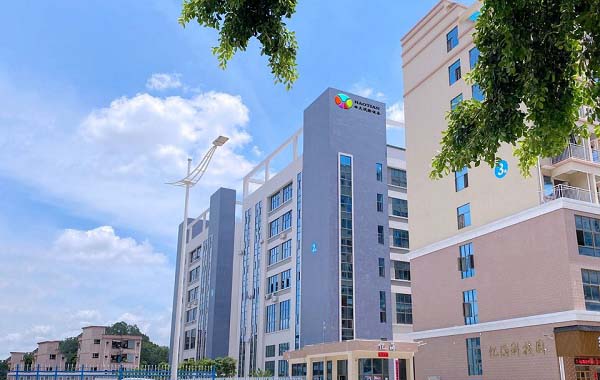 Islamabad: Chinese Company, the Dongguan HAOTIAN Testing Equipment Co Ltd, will set up a testing equipment plants in Pakistan and would transfer high-tech technology in this sector, said Yucheng Yang, Chairman of DHTE group.
In a statement issued here, Yang mentioned that the company will relocate its industrial units of high-tech testing equipment to Pakistan in the second phase of industrialization under the China-Pakistan Economic Corridor (CPEC).
"We plan to set up the factories in Pakistan in very near future, and comprehensively carry out the corresponding technical personnel training so that more manufacturing fields can access our products, and shorten the technological gap in Pakistan," he added.
The DHTE group Chairman acknowledged that Pakistan was a friendly country and the Pakistani government had been dedicated to providing more facilities for Chinese enterprises, which is significant for promoting more Chinese industries to Pakistan.
He elaborated that DHTE group was established in 2013, and was located in the Chang Ping town, Dongguan city, Guangdong.
The company, he remarked, had a professional commitment towards the world's latest technology reliability test skill research and climate environment simulation equipment's research and development, manufacturing, and sales of science and technology innovation national high-tech enterprise.
Currently, there are about 200 employees, including 80 people with bachelor's degrees and above, and more than 120 staff with a college degree or above, he underscored.
He mentioned that the company's main products contain the high low-temperature wet heat test chambers, high low-temperature shock test chambers, fast temperature change test chambers, battery clod resistance test chambers, walk-in environmental test chambers, auto body salt corrosion test chambers, stress screening test chambers and steam jet test machines of non-standard products research.
"Our products cover a wide range of fields, including the electron, hardware, plastic, chemistry and chemical industry, auto and motorcycle, aerospace, ship and weapon, colleges and universities," he added.
With the company's exquisite technology and perfect after-sales service, Yang underlined, the company was the first in the industry to establish the ISO9001:2015 quality management system, ISO14001:2015 environmental management system, and ISO45001:2018 occupation health and safety management system certificates.
Yang stressed that in the context of China's high-quality development, our company strengthens the quality details, at the same time more outstanding is the technical field expansion and research and development.