Shazia Marri's slams PTI led government on Transparency International report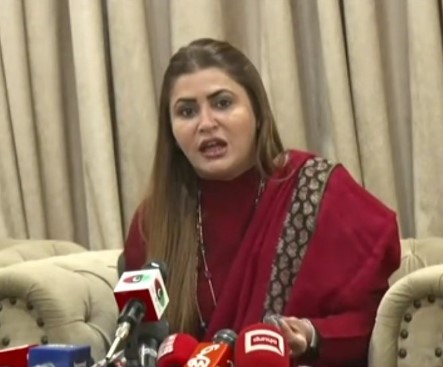 Islamabad: Central Information Secretary Pakistan People's Party Parliamentarians and the member of the National Assembly Shazia Atta Marri has said that statements of Prime Minister Imran Khan regarding to uproot corruption from the country have proved big lies and based on deception while Pakistan's position has worsened in the latest corruption perception index and it's rank has fallen 16 places and reached to 140 out of 180 countries due to bad policies of most corrupt government of the Pakistan Tehrik-e-Insaf (PTI).
Marri said that PTI's government had dissolved the KPK's Accountability Commission firstly and then corruption had been increased in the country.
This she said while reacting on the report of Transparency International, corruption index here. While slamming the PTI led government, she said that Prime Minister Imran Khan did nothing for people of the country but he has only harmed and destroyed the country's economy by doing massive corruption during his four years of rule. Peshawar Bus Rapid Transit and Billion Tree projects were the mega corruption cases of PTI led government.
She said that incompetent PTI's government has only been looting billions of rupees from the nation by delaying the decision of purchase of LNG while more taxes have been imposed on people. She said that Imran Khan would declare accountable to any of his minister or advisor for the increasing corruption rate in the country while he has appointed his financial facilitators in every ministry which is related to national economy.
Marri further said that Imran Khan took record foreign loans, in the result, today every Pakistani has about two lakh rupees loan and Imran Khan is the real incompetent and incapable Prime Minister of the country.