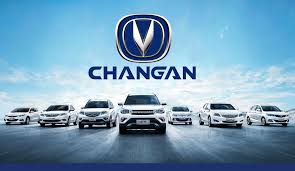 Islamabad: Chinese Changan Master Motors Limited (MCML) has raised the price of the Changan Karvaan in Pakistan.
The corporation announced a price rise, citing the imposition of increased Federal Excise Duty (FED) by the Federal Government with the introduction of the mini-budget as the cause.
The Changan Karvaan Standard has a price hike of Pakistan Rs 120,000, while the Changan Karvaan Plus has a price increase of Rs 130,000. Meanwhile, despite the adoption of the 2.5 percent FED on the Changan M9, the price of the vehicle has remained unchanged.
Karvaan Standard's original price was Rs 1,674,000 and now it has been raised to Rs 1,794,000. Karvaan Plus' original price was Rs 1,814,000 which has been hiked to Rs 1,944,000 while Changan M9's price was Rs 1,509,000 and remains the same.
Changan Automobile (Group) Co., Ltd. is a Chinese state-owned automobile manufacturer headquartered in Chongqing, China. Its principal activity is the production of passenger cars, microvans, commercial vans and light trucks.
Changan designs, develops, manufactures, and sells passenger cars sold under the Chang'an brand and commercial vehicles sold under the Chana brand.
It operates joint ventures with Ford (Changan Ford), and Mazda (Changan Mazda) which respectively produce Ford and Mazda branded passenger cars for the Chinese market.
It also has a joint venture with Jiangling Motor Corporation Group (JMCG) and Aiways, which produces SUVs sold under the Landwind marque.
Changan is considered to be one of the 'Big Four' Chinese automakers (along with SAIC Motor, FAW Group, and Dongfeng Motor Corporation).