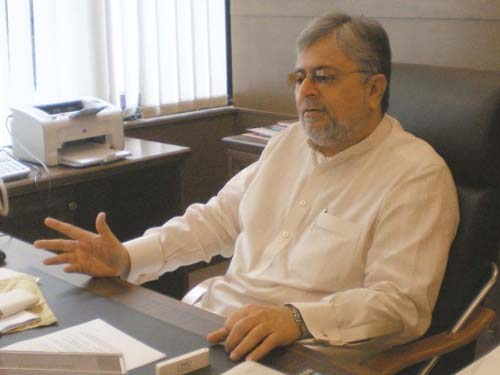 Karachi: Chairman of the Pakistan-Afghanistan Joint Chamber of Commerce and Industry (PAJCCI), Zubair Motiwala has said that the enormous China-Pakistan Economic Corridor (CPEC) needs more border crossings between Pakistan and Afghanistan to take full advantage.
He urged the Pakistan and Afghanistan governments to consider expanding Baluchistan's border crossings.
"Currently, only one border crossing, Chaman, is operational and bearing the burden, despite the fact that the opportunity is great where CPEC is based and Gwadar Port has capacity for transit trade with the rest of the world," he maintained in a statement issued here.
Motiwala suggested that before opening new border crossings between the two countries, both governments must first develop supportive infrastructure and operational setups, such as trained human resources, security, service areas for transporters and the general public, functional booths for quick clearance, and the provision of electricity.
"These policies will facilitate trade while also generating revenue for governments," he added.
He further said: "We welcome the announcement that additional border crossings will be operationalized for trade and people-to-people movement between Pakistan and Afghanistan, and we hope that the government will make it easier for businesses to do business, particularly with Afghanistan, which is a cost-effective and efficient trading partner."
The PAJCCI chief contended Pakistan and Afghanistan shares cultural, social, and economic values. He remarked that Swat has been a traditional trading partner of Afghanistan, with bilateral trade utilising the Bajaur border, which was closed after August 2021.
"There are four border crossings between Swat and Afghanistan, but the "Nawapass" crossing has infrastructure on both sides and both governments must take steps to open it as soon as possible," he noted.
Motiwala warned that Swat's trade was suffering as a result of the long route via Torkham, and the local furniture business has suffered greatly because bringing raw materials from Afghanistan via Bajaur was simple and cost effective.
He appreciated Muhammad Sadiq, Special Envoy for Afghanistan, who vowed to operationalize new border crossings for trade and people-to-people travel between Pakistan and Afghanistan.
He lauded that the Pakistani government had decided to open several more border crossings with Afghanistan in order to facilitate economic activity and transportation.
"Arandu, which connects Chitral and Kunar, and Benshahi, which connects Lower Dir and Kunar, are the first two crossings in the series to open. These border crossings join Torkham, Ghulam Khan, Kharlachi, Angoor Adda, and Chaman-Spin Buldok, which are all completely operational, and one partially opened is Dalbandeen crossing," Motiwala explained .
Several new border crossings would be opened, he said, when the Afghan government agrees and the required arrangements are made adding this would help both sides to benefit from CPEC opportunities in a better way.