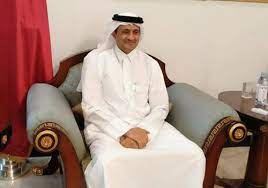 Islamabad: Qatri Ambassador to Pakistan Sheikh Saoud bin Abdulrahman Al Thani said on Monday that Qatar has historic relations with Pakistan and this will be further strengthened.
Speaking to journalists here, he said the ties between the two nations run very deep as there have been many mutual visits by the leadership of both countries, where common visions and goals about peace, security and stability in the world were shared and discussed.
He reminded that Qatar and Pakistan established diplomatic relations in 1973 and have seen the ties grow stronger and deeper over time.
"A significant step in strengthening the ties came when Father Amir H H Sheikh Hamad bin Khalifa Al-Thani visited Pakistan in 1999 and it started a new era in relations between Doha and Islamabad," he said.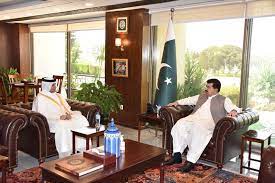 Ambassador Sheikh Saoud bin Abdulrahman Al Thani said this was cemented further when Amir H H Sheikh Tamim bin Hamad Al-Thani visited Pakistan in 2015 for the first time.
"H H the Amir visited the country again in 2019, during which many agreements were signed to enhance the existing cooperation in all fields, especially in the economic, political, social, and defense sectors," he added.
Ambassador Sheikh Saoud bin Abdulrahman Al Thani said Qatar and Pakistan are bound by common visions and goals regarding the principles of peace, security and stability in the world. Pakistan has supported the Qatari mediation efforts in Afghanistan, and the two countries have a common vision for a stable and prosperous Afghanistan.
He said the Qatari-Pakistani relations are regulated by a set of signed agreements and memorandums of understanding covering the political, economic, commercial, cultural, scientific, technical, educational, health, security, legal, educational, and media sectors, as well as areas of youth, sports, endowments, Islamic affairs, tourism, meteorology, mutual protection of investments, avoidance of double taxation, organising exhibitions, regulating the use of the workforce in Qatar, and a memorandum of understanding for co-operation in the field of exchanging financial investigations related to money laundering and related original crime as well as terrorist financing.
Qatari-Pakistani relations have gone through three main stages: the first started with the establishment of diplomatic relations in 1973 and until 1999, during which the two countries worked to explore possibilities and opportunities for co-operation between them in various fields, the envoy added.