Pakistan to resolve payment issues of Chinese IPPs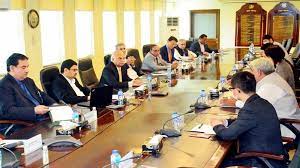 Islamabad: The government has formed a committee to resolve the payment issues of the Chinese Independent Power Producers (IPPS).
The committee would comprise representatives from Finance, Power divisions and China Pakistan Economic Corridor (CPEC).
Federal Minister for Finance and Revenue Miftah Ismail here formed a committee to hold meetings with Chinese IPPS.
Presiding over a meeting on the issue of payments to Chinese IPPs, Miftah Ismail assured the Chinese IPPs authorities of addressing and resolving their concerns immediately.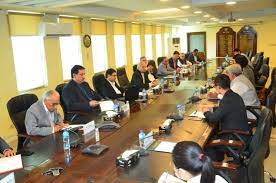 He shared that CPEC was a flagship project of friendship between Pakistan and China and expressed resolve of the government to provide all kinds of facilities to Chinese investors.
The meeting discussed the issue of outstanding payments to Chinese IPPs in Pakistan and other hurdles faced by them. The CEOs of Chinese IPPs expressed satisfaction over addressing and resolving their issues.
Among others, the meeting was attended by Federal Minister for Power, Khurram Dastgir Khan, Special Assistants to Prime Minister Dr Muhammad Jehanzeb Khan, Tariq Fatmi, Zafaruddin Mehmood, Secretary Power, Chief Executive Officers (CEOs) of Chinese IPPs and senior officer from Finance and Power Divisions.
Even after clear orders by Prime Minister Shehbaz Sharif, the Pakistani authorities have been unable to resolve the key issues being faced by Chinese imported-coal fired power companies as over Pakistani Rs 350 billion overdue bills for these plants are an obstacle in coal purchase for Islamabad.
One of the power projects namely, the Pakistan Port Qasim Power Project (PQEPC) in Sindh Province is able to use the Renminbi (RMB), the official currency of the People's Republic of China, to buy coal in a respite from pressure on Pakistan due to lack of US dollars.
Prime Minister Sharif was informed that the State Bank of Pakistan supported Port Qasim to exchange RMB in view of the given circumstances.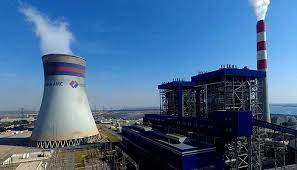 As the issue of buying coal looms large, representatives of Chinese companies held a detailed meeting with Pakistan's Finance Minister Miftah Ismail. During the meeting, several issues were highlighted including — tariff adjustment issues, liquidity damages, the opening of a revolving account, provision of foreign exchange and payment issues.
The Finance Minister had then directed that monthly payments may be provided to Chinese IPPs to meet their operational cost and foreign exchange cover may be provided to the Chinese companies.
Chinese companies were given assurance that the issue of revolving account, pending for years will be resolved soon. The meeting decided that Finance Minister and Power Minister will talk to the PM regarding liquidity damages issues.
In addition, the Chinese companies complained that they were not getting positive response from the National Electric Power Regulatory Authority (NEPRA) with respect to tariff adjustments as their cost have increased manifold.