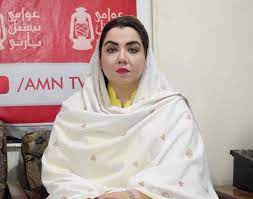 Charsadda: The Awami National Party (ANP) has thanked the Chinese Embassy in Pakistan and the Communist Party of China (CPC) for sending relief packages for flood affectees of District Charsadda.
ANP spokesperson Samar Haroon Bilour appreciated China for standing with Pakistan in difficult times.
The Khudai Khidmatgar Organization (KKO), a charity and social welfare wing of ANP distributed food packages among 1000 flood affected households of Charsadda.
The event was attended by ANP Parliamentary leader in Senate, Senator Hidayatullah Khan, Dr Shamsul Haq and other officer bearers of ANP and KKO.

Chairperson Senate Standing Committee on Housing and Works, Senator Hidayatullah Khan also thanked the Chinese Embassy and the Communist Party of China for extending their help and support towards Charsadda flood victims.
He also appreciated KKO for carrying out flood relief activities in the flood affected districts.
As the devastative floods hit Pakistan, Chinese President Xi Jinping sent a message of condolence to his Pakistani counterpart, Arif Alvi.
The Chinese president noted that severe floods have occurred recently in Pakistan, causing heavy casualties and serious property losses.
Preident Xi Jinping pointed out that as all-weather strategic cooperative partners and "ironclad" friends, China and Pakistan have been sharing weal and woe for a long time, reaching out to each other and responding to major challenges such as natural disasters side by side.
After the floods struck, China has responded immediately, and will continue to provide urgently needed assistance to Pakistan and support the country in its disaster relief work, he said.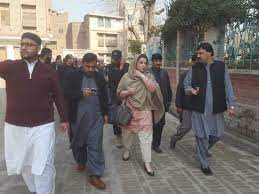 Since then, the Chinese governments and the Chinese companies working in Pakistan have donated generously. President Alvi and Prime Minister Shehbaz Sharif have acknowledged the Chinese support.