Neelum Jhelum Hydropower Project undergoing remedial works: Pakistani foreign ministry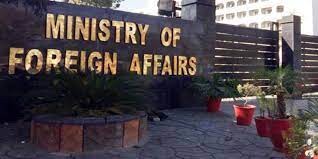 Islamabad: Neelum Jhelum Hydropower Project, executed by a Chinese company, has not been abandoned and is currently undergoing remedial works, the Pakistani foreign ministry said.
Foreign Ministry spokesperson Asim Iftikhar Ahmed maintained that after the timely detection of a fault in the project's tailrace tunnel, the project was currently undergoing remedial works, for which the concerned Pakistani entity had contracted M/s China Gezhouba Group Co. Intl. (CGGC).
"The CGGC, which was also involved in the project's construction, has already attained full mobilization at the site. At present, the work is proceeding smoothly without any interruption, with completion expected in 2023," Ahmed told journalists.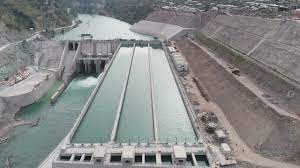 He rejected rumours about stoppage of work or so-called "abandonment". "Such rumours are aimed at misleading the public and are part of malicious propaganda efforts to fuel controversy around Pakistan-China relations. Such attempts cannot succeed. As All-Weather Strategic Cooperative Partners, Pakistan and China are fully committed to strengthening bilateral cooperation for the benefit of both countries and peoples," he contended.
The Neelum-Jhelum hydropower project was executed at the cost of Pakistani Rs 430 billion and it started functioning from April, 2018 under the deep mountains in the Azad Jammu Kashmir (AJK) where geology is neither predictable nor readable.
The project is one of its kind as 10 percent of the dam portion of the project is on the surface and 90 percent is underground with a waterway system comprising 52-km of tunnels.
The project had generated electricity for four years at the cost of Rs 9.1 per unit, but it came to a halt on July 06, 2022, when its important underground tailrace tunnel was blocked.
The project seeks diversion of Neelum waters through tunnels at Nauseri about 41 kms upstream of Muzaffarabad and outfall in Jhelum River near Chatter Kalas in AJK, where the powerhouse is located.
The project generates 5.15 billion units annually and has so far contributed 18.2 billion units with annual revenue of Rs 50 billion.
Foreign Ministry spokesperson Asim Iftikhar Ahmed underscored that the 969 MW Neelum-Jhelum Hydropower Project was one of several projects commissioned by the Government of Pakistan to leverage hydropower resources and enhance Pakistan's access to green and sustainable energy sources.
"Since its commissioning, the project has added billions of units of clean energy annually, substituting the yearly release of 2.5 million tons of CO2 (Carbon Dioxide) from equivalent non-renewable sources, and created employment opportunities for thousands of local people," he elaborated.