Sargodha: China's Hanan University President Professor Dr Wang Zongmin has expressed deep sense of sorrow over the devastation caused by super flood in Pakistan.
In a letter sent to University of Sargodha (UoS) Vice Chancellor Dr Qaiser Abass, Dr Wang Zongmin expressed sympathies with the families of those who died in flood and affected people in the disastrous areas.
"I hope the government of Pakistan will be utilizing all available resources for the rehabilitation of flood victims," he added.
He appreciated the UoS efforts for setting up flood relief camps at different areas aimed to provide eateries and shelters to flood-hit people, according to a statement by the UoS.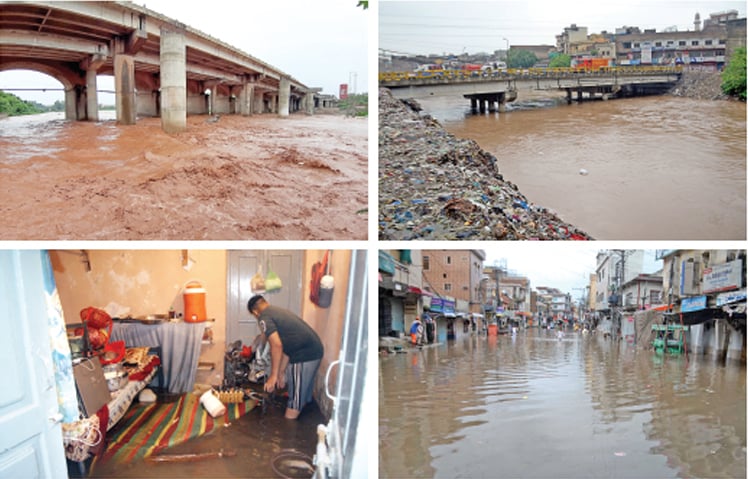 Catastrophic rain linked to climate change has submerged large parts of Pakistan, killing nearly 1,500 people and affecting roughly 33 million people. Homes, roads, railways, crops, livestock and livelihoods have been washed away in the extreme weather event.
With agriculture making up nearly a quarter of Pakistan's economy, officials now say the unprecedented floods may have cost up to $ 40 billion.
Across the country, an estimated 800,000 cattle – a key source of income for rural families – have been lost in the floods.
Farmers who have not had their crops and livestock washed away are now reportedly running low on feed for their cattle. There will likely be more pain ahead with a food crisis looming.
Pakistan is the world's fourth largest rice exporter, with markets in Africa and China.
Almost all of Pakistan's households are consumers of wheat, but with so much agricultural land damaged, the wheat harvest could be at risk too. Food prices are already under pressure because of the post-pandemic supply chain disruption and the war in Ukraine, which is a major global supplier of key crops.
When UN Secretary General António Guterres visited Pakistan last week, he blamed climate change for the disaster and said the country needed massive financial support.
"I have seen many, many humanitarian disasters in the world. But I have never seen climate carnage on this scale. I have simply no words to describe what I have seen today, a flooded area that is three times the total area of my own country, Portugal," Guterres said.