71 years of Pakistan-China diplomatic ties celebrated with special award ceremony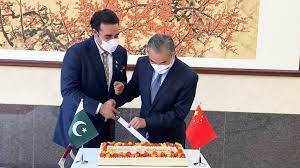 Islamabad: All Pakistan China Friendship Association (APCFA) and the Chinese Embassy in Pakistan organized a special award ceremony for winners of the 2 Minute Video Competition on the Vibrant Cultural Colours of Pakistan in Islamabad last evening to celebrate 71 years of the establishment of Pakistan-China diplomatic relations.
Nong Rong Ambassador of the People's Republic of China, in his keynote speech, congratulated the youth winners and all participants of this video competition and thanked them for their great support and hard work.
The envoy, noted that this short video competition is a wonderful gift to mark the 71st Sino-Pak Anniversary of establishment of diplomatic relations.
He stated that the Pakistan-China iron-clad friendship could be deeply felt through the vivid illustration in these videos. The future of Pakistan China relations, he said is promising as he can see it will be in capable hands of the talented youth of Pakistan.
The Ambassador underlined that cultural and educational exchanges are a strong pillar of neighbourly countries and help open the door to mutual learning and understanding.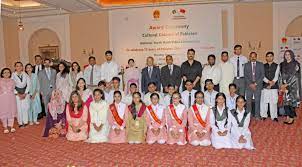 On this occasion, Senator Sana Jamali, said Pakistani youth had promoted love for China in the hearts of the youth of Pakistan.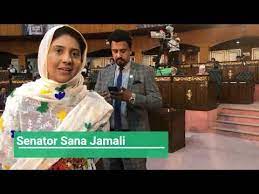 Praising China for always being a good friend of Pakistan and helping the country with strong support, she mentioned that the China-Pakistan Economic Corridor (CPEC) projects were contributing to the socio-economic development of Pakistan. a total of 20 winners were selected by a panel of judges including a media expert from a total of 110 videos received from students between ages of 15-21 years. There were total 6, 1st, 2nd and 3rd prize winners and 14 runner ups. All students received certificates and winners received other mementos.
Ikhlaq Usmani, President APCFA said that the students in their videos have successfully taken viewers on a quick cultural tour of Pakistan.
Zhang Heqing, Cultural Counselor of the Embassy of the People's Republic of China presented awards to the winner students and congratulated the schools for organizing the successful competition with the students.
Aside from other prizes students received the books on the Governance of China, authored by President Xi Jinping.