Turi reaffirms commitment to support families of flood hit workers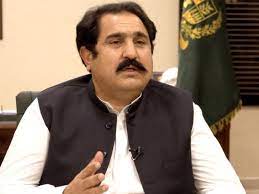 Islamabad: Minster for Overseas Pakistanis and Human Resource Development Sajid Hussain Turi on Tuesday reaffirmed his ministry's commitment to support workers and their families affected by floods in Pakistan.
He said this while talking to a delegation of International Labour Organisation (ILO), led by officer in charge Peter Buwembo and Senior Tech Spec, Employment & Decent Work for Peace & Resilience, ILO Geneva, Manzoor Khaliq.
ILO apprised the minister about the ongoing Post Disaster Needs Assessment through the coordination of World Bank, the United Nations and European Union in Pakistan. ILO being the global lead for the chapter on employment and livelihoods will assess the impact of floods on livelihoods and businesses. In addition, ILO would calculate the losses of jobs and employment in Pakistan due to flood.
The minister lauded the efforts of the ILO and said that the ministry would use the data to feed recovery and rehabilitation programmes. Sajid Hussain Turi said that these estimates would help provincial governments and social partners to chalk out a coordinated work plan that the ministry would support and spearhead.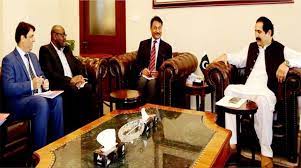 In this regard, the ILO would also come forth and support the ministry in mobilizing expertise and monetary resources required to execute livelihoods restoration projects.
The ILO also apprised the minister about various streams of floods response that would constitute the medium to long term support including employment intensive infrastructure projects, skills and enterprise development and employment services.
The meeting was attended by key officials of the Ministry of overseas & HRD and ILO.