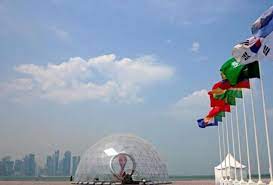 Doha: Qatar, despite not qualifying for the 2018 World Cup won the Asian Cup in 2019 and advanced to the CONCACAF Gold Cup semifinals in 2016.
As they prepare players for a baptism of fire—a World Cup debut on home soil—in 60 days, the Qatar Football Association has kept sponsors away from training camps in Spain and Austria and has played all of their games since June 2 in private.
After investing tens of billions of dollars in preparation for the first World Cup to be held in an Arab country, Qatar is anxious for the national team to go through the group stage, where they are paired with Netherlands, Senegal, and Ecuador.
But on Tuesday, they were defeated 3-0 in secret by a Croatian under-23 squad. Furthermore, despite the fact that the public contests in Vienna against Canada on Friday and Chile on Tuesday are simply friendly, they will be regarded as crucial.
According to team spokesman Ali Salat, Sanchez and the QFA had agreed to keep the 30 players out of Qatar and away from curious opponents' prying eyes.
"The coach and the federation were in discussion over the past season. This was agreed."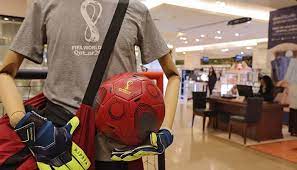 Early in October, Sanchez and the team will make a quick trip back to Qatar where they will hold an open training session before departing for further seclusion in Spain prior to the commencement of the World Cup, according to Salat.
The lowest-ranked team in Group A is Qatar, who is placed 48th overall by FIFA. Sanchez was appointed coach in 2017 with the goal of having an influence this season.
Qatar's supporters are hoping for a repeat of South Korea's incredible run to the World Cup semifinals when they co-hosted the event in 2002, with many eyes on 2019 Asian Player of the Year Akram Afif.
To have a chance of making it to the round of 16, according to former national player Mohamed Mubarak al-Mohannadi, Qatar must defeat Ecuador in the tournament's first match on November 20.
"They are preparing for a World Cup for the first time in their lives. These players are sacrificing their time, they are staying away from home, from their families," Mohannadi said.
"To go abroad for this amount of time is difficult but the players know their mission. The federation and coaches explained it and they are ready. They need to sacrifice.
"Qatar people will come out to support but they want to see quality football that they can cheer and be proud of."
According to Mohannadi, the World Cup will give the Qatari league, which has been controlled by Al-Sadd and Al-Duhail for the past five years, a vital boost.
However, both have struggled this year since important players are on the national team. Mohannadi claimed that the reason stadium attendance has grown is because more teams are having success.
"If my team can come close to a top place I would be happy and I will take my family to support them. If they are losing no-one wants to go to the stadium. Now more people are enjoying the stadiums."