Shehbaz Sharif's China visit to further cement ties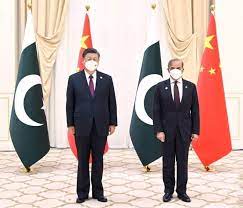 Islamabad: Prime Minister Shehbaz Sharif's upcoming visit to China will further cement the ties between the Iron Brothers, a senior Pakistani minister said.
Defence Minister Khawaja Mohammed Asif, who had last week announced that PM Shehbaz Sharif will visit China in November, said that a positive agenda was being prepared for the trip.
"The top leadership (of Pakistan and China) will discuss bilateral ties and regional development. The CPEC (China-Pakistan Economic Corridor) is part of every meeting (between the two countries)," the PM's key aide remarked.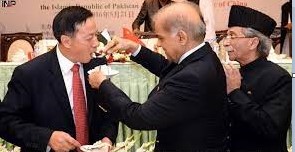 Chinese President Xi Jinping had extended an invitation to PM Sharif to visit China during a meeting in Samarkand, Uzbekistan on the sidelines of the Shanghai Cooperation Organisation (SCO) summit, last week.
During the meeting in Samarkand, the Chinese president described Pakistan as an all-weather strategic friend and reiterated the commitment to vigorously take forward the US $ 60-billion CPEC project.
Defence Minister Khawaja Mohammed Asif maintained that Pakistan keeps CPEC as top priority and the PM will assure President Xi Jinping about the enhanced pace of work on the CPEC projects.
"Trade ties, education and other matters of mutual interest will be on the agenda," he underscored.
Pakistan enjoys close ties with China and both the allies are committed to enhancing cooperation.
Pakistan-China relations started in 1950 when Pakistan was among the primary nations to recognize the People's Republic of China (PRC).
Since that point, both nations have set significant significance on the steady extraordinary relationship.
The two nations have routinely traded high-level visits coming about in an assortment of understandings.
The PRC has always given financial and specialized help to Pakistan, and each nation considers the other a near key partner.