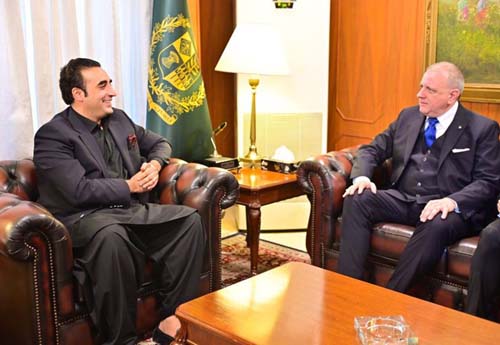 Islamabad: Italy's Ambassador to Pakistan Andreas Ferrarese has been backing enhanced economic ties between Italy and Pakistan for the last more than two years when he took charge in Islamabad.
Recently, the Ambassador and his wife Albana Ferrarese hosted an event to promote architectural cooperation between Pakistan and Italy.
Speaking at the event, the envoy said Pakistan and Italy had a long history of cordial relations and cooperation in political, economic, cultural, and social spheres.
The Ambassador said from business and trade, Italy has carried out significant projects in archaeology, agriculture, health, culture, and tourism.
Ambassador Ferrarese said that Pakistan offers excellent investment opportunities for Italian companies.
He said with a population of around 220 million and a constantly growing demand for high-end products, Pakistan remains an attractive market for Italian manufacturers and businesspeople.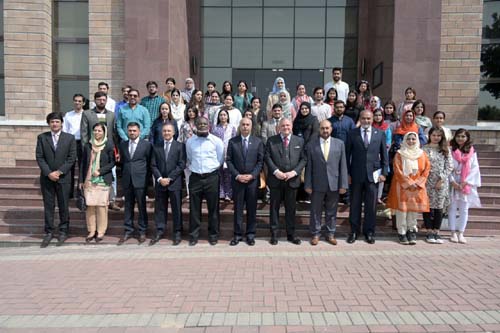 He mentioned that Pakistan's exports to Italy in 2021 grew by 22.1%, with a total value of €763.51 million. In the same period, Italian exports to Pakistan saw an increase of 48.6%, with a total value of €754.06 million. Bilateral trade has grown from € 1.42 billion in 2019 to €1.52 billion in 2021. Trade volume in Jan-Feb 2022 stood at €289.37 million compared to €203.41 million during the same year 2021.
He said Italy and Pakistan had a long history of cordial relations and cooperation in political, economic, cultural, and social spheres. It is a matter of great satisfaction that the two nations have unanimity of views on several issues of global importance, and mutual cooperation in all the fields has been on the rise.
He said the Embassy of Italy in Islamabad was committed to boosting commercial ties between the two countries.
The Ambassador maintained that both countries should explore all the possible avenues focusing on agriculture, machinery, textiles, and tourism.
On the occasion, Nova representative Roberta Vecci gave a comprehensive presentation about Novacolor's work.
She briefed the audience about the role played by her company to beautify the world. There was also live presentation by Novacolor's expert. The event ended with a lavish dinner for the guests.