Pakistan to remove hurdles as oranges export to China falls to zero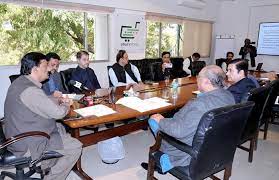 Islamabad: Pakistani government is trying to remove hurdles that have restricted exports of oranges to China this year, senior officials said.
Special Assistant to Prime Minister on Industries and Production Tasneem Ahmed Qureshi maintained that China was Pakistan's favourite destination to export Pakistani productions, especially those related to food.
"There have been complaints from the farmers and exporters about the problems they are facing this year regarding (export of) oranges," he mentioned.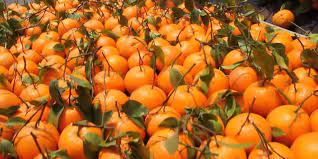 Qureshi added: "The government will do everything it can to facilitate the oranges export to China."
In Pakistan 2020-21, has exported record 460,000 tons of oranges, marking this as the highest ever volume during any season.
In the export season that ended in April 2021, 460,000 tons of oranges had been exported from the country to worldwide; up 30 percent compared to the last season.
The demand for Pakistani oranges is on the rise worldwide. Pakistan had posted over Pakistani Rs 2 billion export mark for the seventh consecutive month in April as the country's exports stood at US$2.191 billion in April 2021.
However, the oranges exports witnessed a drop of over 40% during the ongoing season and less than 200,000 tonnes of the fruit was shipped abroad against 460,000 tonnes last year, said Federation of Pakistan Chambers of Commerce and Industry (FPCCI) former chairman Ahmad Jawad.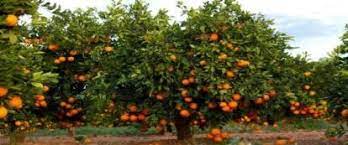 He claimed that steep increase in freight charges, unavailability of containers, lack of banking channels in some destination countries, export bottlenecks and reduction in output due to climate changes were major reasons behind the decline.
"Pakistan exports kinnow to 40 countries and its major markets include Middle East, Indonesia, Malaysia, Russia, Afghanistan and the Philippines," he informed.
Underlining that the country intended to expand its kinnow exports to Iran and China he added that lack of formal banking channels and export form issues were acting as hindrances in way of exploiting the Iranian market.
Additionally, Pakistan was unable to send even a single container to China on the back of unavailability of containers and soaring freight charges, he lamented.
He contended that the State Bank of Pakistan (SBP) failed to open formal banking channels for Iranian and Russian markets and cited this as major reason due to which Pakistan was unable to tap their potential.
Jawad highlighted that the Iran could absorb between 60,000-80,000 tonnes of kinnow (oranges).
He said the last year, Pakistan exported just 80 tonnes of kinnow to China through the sea route.
He noted that exporters wanted to quadruple the volume this season via land transportation.
"The exotic taste of Sargodha varieties largely helps attract Chinese consumers to Pakistani kinnow," he commented.
Pakistan's export window during December-April months complements that of China's September-January season.