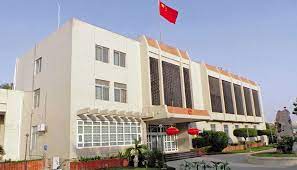 Islamabad: The Chinese Embassy in Pakistan has encouraged the Pakistan cricket team after they lost to England in the T20 World Cup final earlier in the day.
"Pakistani team, you were amazing throughout the tournament, you played very well to reach the final of the T20 world cup. Winning or losing is part of the game. Better luck for the next games in future. Hope you bounce back stronger," the Embassy tweeted.
Previously, the Chinese Embassy had congratulated the "Pakistan brothers" for making its way to the T20 world cup final. "Glad to share the joy and witness the journey with Pakistani students at four universities and colleges," the Embassy said in a previous tweet.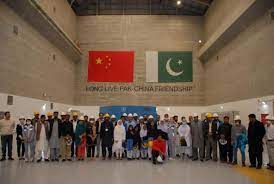 On Sunday afternoon, England beat Pakistan by five wickets in a pulsating final in Melbourne to win the Men's T20 World Cup and become double world champions.
The win, thanks in large part to a superb bowling performance from Sam Curran and Adil Rashid, means England become the first team to hold the men's 20 and 50-over world titles. It is also their second T20 world title following victory in the West Indies in 2010.