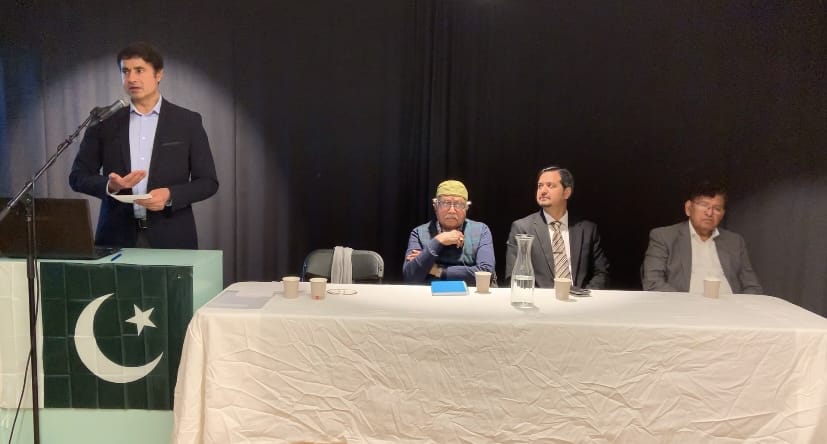 Oslo: A ceremony was held in Oslo on the occasion of Iqbal Day under the auspices of Halq-e-Arbab-e-Zouq, Norway.
Asif Hameed, Welfare Attaché of the Pakistani Embassy in Norway, presided over the ceremony.
The special guests of the ceremony were Masood Manoor and Jamshed Masroor, prominent personalities of Urdu literature. In the first part of the ceremony consisting of two parts, the poetry, thought, art and personality of the poet Allama Muhammad Iqbal was discussed, in the second part of the ceremony, a mushaira (poetry session) was held.
At the beginning of the event, well-known poet and writer Aftab Waraich welcomed the audience and praised the literary and national services of Allama Iqbal, saying that he emphasized on the correctness of character and actions more than words and advised constant struggle in life.
Writer Jamshed Masroor expressed his views and said that "we should not associate fabricated things with Allama Iqbal and his thoughts should be properly understood."
Prominent poet and writer Masood Manoor, while addressing the event, emphasized the need and importance of understanding the spirit of Allama Iqbal's philosophy of self in the true sense and said that Iqbal's poetry and thought conveys the message of love, peace and fire.
Asif Hameed, Welfare Attaché of the Pakistani Embassy in Norway, while expressing his views, said that Allama Iqbal was not only a poet and thinker of the Indian subcontinent, but he was a thinker of the entire Islamic nation.
Only by following this can Pakistan be given its rightful place in the world. Political personality Talat Mehmood Butt, Muhammad Aslam Gondal, Colonel Razi Kazmi, Aslam Shahid, political personality Chaudhry Khalid Mahmood, well-known poet Idris Lahori, Pakistani film. Akram Malik Maitla, associate director of the industry also spoke.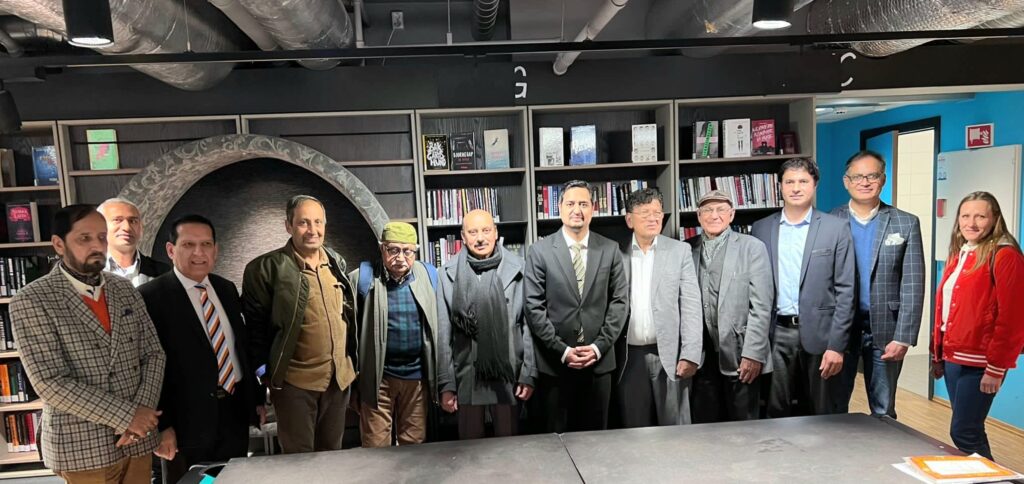 Aftab Waraich, Anwar Ali Kazmi, Syed Fawad Ali, Talat Mehmood Butt, Idris Lahori, Syed Haider Hussain, Salim Zaidi, Jamshed Masroor and Masood Manwar received applause from the audience by reciting their poetries.
At the end of the event, Welfare Attaché Pakistan Embassy in Norway Asif Hameed congratulated Arbab Zouk Norway for organizing a beautiful event and said that it is commendable to organize such academic and literary events in Norway, organized by Arbab Zouk Norway. Important figures associated with knowledge and literature in Norway participated in this event.