Italy: Govt set to help cinema industry says culture min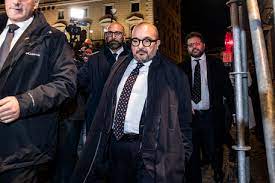 Rome:n The government is set to help an Italian cinema industry that has been hard hit by the COVID pandemic and a steep decline in the number of cinema goers, Culture Minister Gennaro Sangiuliano said.
"There'll be a decree on tax credits for cinema that will try to give cinema a hand, above all Italian cinema, a decree that will be for Italian films", said the minister, ANSA reported.
Sangiuliano defended a measure recently passed after being set up by the previous government that earmarks 10 million euros for cinema ticket discounts.
"It's a measure set up by my predecessor, and if we hadn't done it we would have lost the funds. I think that with this discount we can incentivize people to return to the cinema, to appreciate the value of the big screen."