Italy: Exhibition reveals the uses of photography as information technology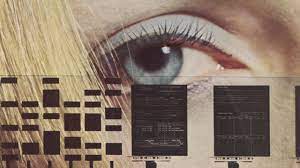 Rome: Fondazione MAST in Bologna, Italy, presents a unique exhibition entitled IMAGE CAPITAL (open until January 8, 2023), featuring a collaboration between the photographer Armin Linke and photography historian Estelle Blaschke, researcher at the University of Basel.
Curated by Francesco Zanot, the exhibition shows a four-year-long research project that tells a different story of the photographic medium. Focusing on photography's countless practical uses and function as information technology, the exhibit explores how photography is a system of creation, processing, and archiving and a safeguard and exchange of visual information. A true capital worth for which its possession corresponds to the acquisition of an authentic strategic advantage. Thanks to photography, the communication and access to information have improved exponentially allowing the development of global industries and vast governmental apparatuses.
Linke and Blaschke explore the different ways in which photography is used through images, texts and other materials by looking at the various types of production processes, particularly in the scientific, cultural, and industrial fields.
Beautifully displayed, the texts by Estelle Blaschke and the photographic works by Armin Linke give shape to the exhibition, and are divided into six sections: Memory explores the ability of photographs to collect and store information; Access focuses on how to archive and index images; Protection provides strategies for the long-term preservation of images and the information they contain; Mining explains image analysis and its use in automatic recognition technologies; Imaging demonstrates photography as a visualization system; and Currency showcases the value of the images and the processes of attributing value to images.
The exhibition also includes a wide selection of interviews, videos, archival images, publications and other original objects, combining historical documentations with contemporary material. Quotes on the walls remind the visitors how traces of these thoughts could also be found in the past, and how photography has always been anything but a simple and naïve medium of communication.
Despite their diversity, all these materials are arranged on the same floor, without hierarchies or priorities, offering viewers a narrative-themed experience that is as immersive as it is layered.
As noted by the curator, "Instead of being only the subject of the photographs, the objects of our world are now constructed on the basis of the photographs themselves and their re-elaborations, inverting a previous one-way relationship. These transformations bring with them some fundamental repercussions on the economic and political level: the great masses of images that feed this system have acquired an extraordinary value, giving those who possess and manage them equally limitless power. In a capitalist society, photography dominates not only the imagination, but much more."
IMAGE CAPITAL is an opportunity to think about photography through a new lens, away from the canonical conception of the photographic image and much closer to that of information, resource and economic capital: an idea of photography that reflects the world we live in, more than we are willing to believe.