Chinese short-video sharing giant TikTok to soon open office in Pakistan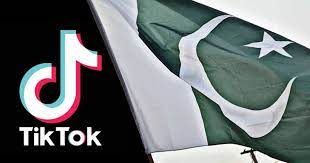 Islamabad: Chinese short-video sharing giant TikTok will soon open a liaison office in Pakistan.
Information Technology and Telecom Minister Syed Aminul Haque said TikTok will be sson opening doors to its office in Pakistan.
"As TikTok has recently gained popularity and is widely used by people of all age groups, this is a very positive step," he added.
He contended that by opening an office in the country, it can work more closely with the authorities to ensure the circulation of safe and ethical content.
The IT minister maintained: "TikTok will soon set up its office in Pakistan, companies remain reluctant due to lack of trust and inconsistent policies. The ministry will provide complete support to the foreign companies."
Earlier, The Securities and Exchange Commission of Pakistan (SECP) had registered Google as company in Pakistan.
A document issued by the SECP to Google over successful registration stated that Google Asia Pacific Pvt. Ltd incorporated in Singapore had established a liaison office in the country under Section 435 of the Companies Act 2017.
Google is the first tech conglomerate to take the step as Pakistan government, under social media rules, made it mandatory for all social media companies including Facebook, TikTok, Twitter to register themselves in the country as it would enable the government to exercise limits enacted under "Removal and Blocking of Unlawful Online Content (Procedure, Oversight and Safeguards) Rules, 2021".
Last month, TikTok concluded its T20 World Cup campaign in Pakistan, capturing some of the most celebrated moments of the Pakistan cricket team's journey in the tournament.
The campaign, powered by two hashtags, garnered over 1 billion views on TikTok during the month.
Celebrities and content creators took part in the vibrant, fun, and eye-catching campaign expressing their love for the game.
From sharing on-ground glimpses to expressing their emotions during the World Cup matches, the TikTok community celebrated every up and down of the tournament.
TikTok has become a vibrant hub of sports content in Pakistan in the last two years. It nurtures incredible, never-seen-before sporting content while enabling creators to relive and remix some of the best moments in sports, as was seen during the partnership with the Pakistan Super League (PSL) and Australia's Tour of Pakistan earlier this year.