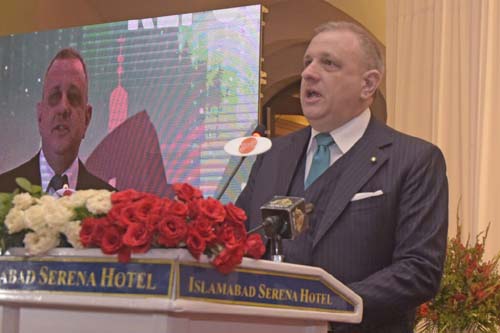 Covert
Islamabad: Italy's Ambassador to Pakistan Andreas Ferrarese this week said that Italy's machinery is of the highest quality.
"When people think of Italy, they think of fashion. But our main voice in exports is robotics and machinery — all the textiles in China are made with our looms," said the ambassador in an interview.
An indicator of Pakistan's strength in the global textile market, Italy is enticing Pakistani manufacturers to opt for Italian equipment.
Previously, according to data by Trade Maps, most of the imports were sourced from China and Germany, followed by Japan and India, with Italy ranking fifth. "Our machinery is more expensive, but it is of the highest quality," explained Ambassador Ferrarese.
Recently, two technology centres have been established with Italian cooperation — the Italy-Pakistan Footwear Technology Centre in Lahore and the Italy-Pakistan Textile Technology Centre in Faisalabad — for which latest machinery has been donated by Italy.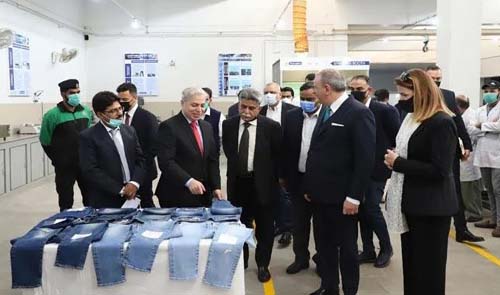 However, this generosity is prompted by the hope that these donations will spark interest in companies that will then import them from Italy.
"Pakistan is the middle-market, not the lower market. You have a taste for quality," he said. While manufacturers today may be using labour-intensive machinery, newcomers will aim higher and opt for Italian imports," hoped the ambassador.