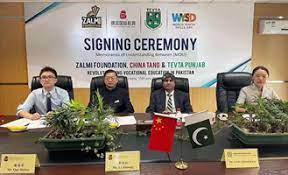 China Economic Net
Beijing: The representatives from Shandong Institute of Commerce and Technology, Gwadar Port Authority, University of Gwadar, and China Overseas Ports Holding Company signed an agreement to promote cooperation on vocational education.
A signing ceremony for the joint operation agreement of Pak-China Technical and Vocational Institute, built under China-Pakistan Economic Corridor (CPEC). The event was attended by students, and professionals from all walks of life, China Economic Net (CEN) reported on Tuesday.
According to the agreement, the four parties will be collectively responsible for the operation and management of the institute. For this purpose, an executive body will be formed for policy making and implementation.
Pak-China Technical and Vocational Institute is one of the many grant projects initiated in Gwadar by China. The mega-project was completed at a cost of $10 million and handed over to Gwadar Port Authority in September 2021.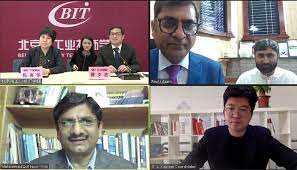 This project, among the many other livelihood support programs undertaken by the Government of China, is widely supported by the local people of Gwadar.
In the preliminary operation program under National Vocational and Technical Commission of Pakistan (NAVTTC), 130 local students – majored in various technical fields – graduated from the institute. Upon its handover, henceforth, short courses and long diploma certification will be offered in conventional and non-conventional fields with more relevancy to port and free zone operation.
The systematic arrangement of the parties offers chances for subsequent on-site training and ultimately job opportunities for the young graduates. It will also yield more skilled manpower for the local community.