Gwadar port starts receiving Govt imports of bulk cargos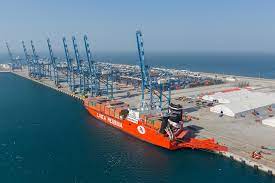 Islamabad: The Gwadar port has started receiving government imports of bulk cargos as three consecutive vessels carrying 90,000 MT urea have already been arrived at the port and clocked the fastest discharge rate.
This represents the efforts of Ministry of Maritime Affairs, China Pakistan Economic Corridor (CPEC) Authority, Gwadar Port Authority (GPA), Trading Corporation of Pakistan (TCP) and Pakistan Customs, according to a press release issued here on Thursday.
These bulk cargos were discharged and after bagging at the port are transported from Gwadar to other destinations in Pakistan. Next month Gwadar Port will start handling of 450,000 MT of TCP wheat.
Trading Corporation of Pakistan (TCP) on behalf of government decided to handle import of urea and wheat through Gwadar Port. This movement will ease the huge congestion at other ports of Pakistan due to high traffic of vessels carrying bulk cargoes, which results in delaying the operation and transportation of shipments; thus, disturbing the entire supply chain mechanism.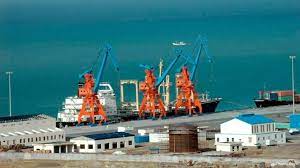 Import of these government cargoes offers substantial benefits to locals and will generate various economic activities and employment opportunities for locals in terms of 100% shipping agencies services by locals, top priority for local transporters etc.
Gwadar Port being industrial nerve center of Gwadar Free Zone offers substantial economic benefits to importers in terms of highly efficient operations, advance cargo handling, vast storage areas for all types of cargo, extensive ancillary facilities, and faster turnaround time & delivery. Gwadar Port due to its unique geographical position makes it a fast-economical link between land-locked central Asian states and to the rest of the country.
Gwadar port and Freezone is all set to become the hub of international trade which will help the country in earning much needed foreign exchange in near future which also is in line with the vision of Prime Minster of Pakistan to promote regional economic integration. Sizable share to import of wheat and urea at Gwadar Port will play a vital role in the operationalization and also generating business opportunities both in Gwadar and along CPEC highways which is very essential for the uplift of Balochistan.