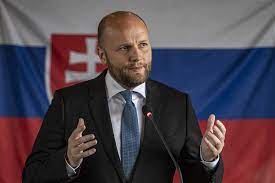 Rome: Italy may replace the US in guaranteeing the protection of Slovakia's air space after the US announced it would remove the battery from its Patriot air defence system in Slovakia, said Defence Minister Jaroslav Naď.
"Experts from the Italian army have been to Slovakia to look at possible locations where their system could operate, but nothing has been decided yet," Naď said, adding that nothing is certain yet and Italians are only one of the alternatives.
Passing the torch to Italy would mean dropping Patriots in favour of the modern French-Italian SAMP/T system designed to protect the battlefield or strategic objects from aircraft, missiles and drones – better known as Mamba.
To help the war effort, Slovakia donated its Soviet S-300 system to Ukraine in April last year but, in exchange received four batteries of Patriot systems – one from the Netherlands, two from Germany and one from the US – all still belonging to western partners.
In December, the Netherlands recuperated their battery from the Patriot system, citing maintenance as a reason. Germany will also probably take one of their batteries, although probably only in 2024, Naď said.
National Council Speaker Boris Kollár previously speculated that Slovakia might purchase the batteries for a lower price as a long-term solution for air defence, but Naď rejected the idea, saying the defence ministry "is working on it, considering several options".
With the removal of the US Patriot battery, approximately 100 American soldiers operating the system will leave as well, reducing the total of US soldiers in Slovakia to 200.