Chinese diabetes medicine approved for use in Pakistan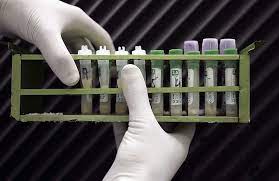 China Economic Net
Beijing: The insulin glargine injections developed by a Chinese pharmaceutical company has been approved for diabetes patients in Pakistan.
The insulin glargine injecta BASAGINE developed received approval for registration (Reg. No. 111178) by the Drug Regulatory Authority of Pakistan (DRAP), China Economic Net (CEN) reported.
According to the company, it is the first insulin glargine injection (prefilled injection pen) biosimilar drug in Pakistan.
Insulin glargine injection is an essential long-acting insulin analogue product in the treatment of diabetes for its efficacy and safety.
In Pakistan, 33 million people aged 20-79 were living with diabetes in 2021, ranking third in the world after China and India. The prevalence of diabetes among adults aged 20-79 in Pakistan is 30.8 percent, the highest in the world, as per the latest data released by the International Diabetes Federation (IDF) Global Diabetes Overview 10th Edition (2021).
It is learned that the overall market for insulin in Pakistan is over $50 million. Sanofi, Novo Nordisk and Eli Lilly have taken the majority of the market share in the country, and the Chinese product will bring more quality options to Pakistani patients.
"Since 2010, the pharmaceutical trade between China and Pakistan has maintained good momentum. As China eases its Covid restriction, we believe that this momentum will continue to strengthen", the company added.