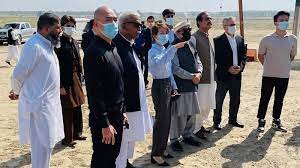 Peshawar: The participants of 32nd Senior Management Course (SMC) visited Rashakai Special Economic Zone (SEZ) and reviewed development work in progress in the economic zones of the province.
The delegation was received by the Chief Commercial Officer (CCO) Khyber Pakhtunkhwa Economic Zones Development and Management Company (KP-EZDMC), Adil Salahuddin and team of the Special Economic Zones and China Pakistan Economic Corridor (CPEC) projects team, said an official statement.
Spread over the area of 1000 acres, Rashakai prioritized SEZ is a flagship project under the industrial cooperation of China Pakistan Economic Corridor (CPEC) framework that serves as CPEC Special Economic Zone.
The 1000 acres pSEZ will be developed by CRBC in joint venture with KPEZDMC. An SPV Company of these two firms named Rashakai Special Economic Zone Development and Operations Company (RSEZDOC) has been setup for implementation of this agreement.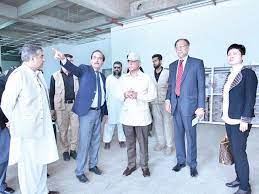 Located on Motorway (M1) near CPEC route, it is 60 km away from Peshawar to the west and 90 km away from Islamabad to the east. Distancing 800 km from Khunjerab Pass in the north, 111.6 km from Torkham Border, and 39.6 km from Azakhel Dry Port, which gives Rashakai a unique strategic advantage to serve the consumer markets of Khyber Pakhtunkhwa, Punjab, Southwest China, Afghanistan, and Central Asia.