70 state-of-the-art wagons of freight trains to arrive in Karachi from China today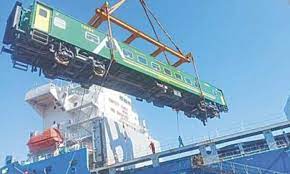 Karachi: Pakistan Railways (PR) has announced that 70 state-of-the-art wagons of freight trains will arrive in Karachi from China on Monday (January 16).
According to Pakistan Railways Spokesperson, 130 wagons will be added in the Railways system in March.
"The incorporation of modern wagons into the system will increase the trend of freight movement by railways," he added in the announcement.
The Spokesperson said under the transfer of technology agreement, 620 wagons will be manufactured in Pakistan with China's support which will save national exchequer and employment opportunities.
The Spokesperson informed that addition of new wagons will increase Pakistani Rs 1.5 billion revenue of Pakistan Railways.
He highlighted that existing wagons can run at a speed of 80 kilometre per hour (kmph) with a weight of 60 tons, while new wagons have a maximum speed of 100 kmph with a weight of 70 tons.
Under a US $140m contract, a Chinese company is supposed to manufacture 230 state-of-the-art coaches, of which dozens were manufactured in China and shipped to Pakistan in the recent months.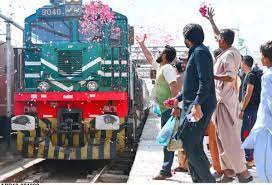 The remaining will be manufactured in Pakistan by the PR engineers and technical staff under the supervision of the Chinese experts.
Under another similar contract, a Chinese firm is supposed to manufacture 800 freight wagons and 20 brake wagons (total 820). Of these 820 wagons, 200 will be provided to PR by China while the rest would be manufactured in Pakistan.