PPP's Victory In Sindh LG Polls People's Vote Of Confidence: Sherry Rehman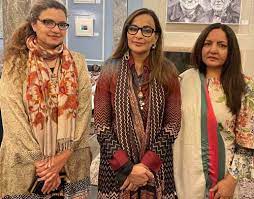 Islamabad: Federal Minister for Climate Change, Senator Sherry Rehman on Monday said the popular victory of Pakistan People's Party (PPP) in the second phase of the local government elections was a vote of confidence from the people in the party's leadership.
In a flurry of tweet, the minister felicitated her party workers, leadership and candidates for a landmark achievement in the local government elections.
Senator Rehman wrote, "I congratulate the voters, party leadership, candidates and workers for the excellent success of Pakistan Peoples Party in the second phase of local body elections. The PPP has been successful in other districts including Karachi, Jamshoro, Hyderabad, Dadu, Johi, Sehun, Khairpur Nathan Shah, Matiari and Thatta.
" The minister said as per the results of local body elections so far, Pakistan Tehreek-e-Insaaf (PTI) has received a historic defeat. "The people of Sindh have chosen the PPP and have once again rejected the so-called narrative of the Tehreek-e-Insaf," she added.
Senator Rehman underlined that the PPP had spent time in public service, not narrative. "People have full faith in Chairman Bilawal Bhutto's leadership. Be it corona pandemic or flood, we stand with the people in every difficulty. The purpose of PPP politics is to serve the people. This bond of trust between the people and the People's Party will never break," she added.