Ambassador Nong Rong's services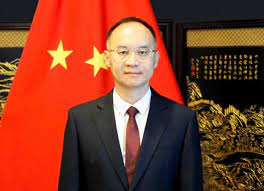 Islamabad: Chief Executive Officer Pakistan Furniture Council (PFC), Mian Kashif Ashfaq has eloquently eulogized the meritorious services rendered by Ambassador Nong Rong in further cementing bilateral relations between the two countries besides promoting trade.
Ambassador Nong Rong completed his assignment in Pakistan last week and reported back to Beijing.
Talking to the envoy through zoom, Ashfaq maintained it was time-tested ground realities that the iron-clad friendship between China and Pakistan is higher than the mountains and deeper than the sea.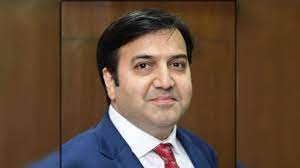 He mentioned that during his remarkable tenure, the two sides reiterated to promote practical cooperation in key areas and expedite the development of China-Pakistan relations.
"With the strong guidance of the leaders, China and Pakistan are making great strides towards building a closer China-Pakistan community with a shared future in the new era,"he added.
Ashfaq said during the term of Nong Rong, the China Pakistan Economic Corridor (CPEC) achieved many fruitful results and bilateral trade has a good momentum of development while the second phase of the China-Pakistan Free Trade Agreement has shown its effectiveness.
He highlighted that the economic and trade cooperation between the two countries has been maintained at a high level.
"China has become Pakistan's largest trading partner for eight years in a row. In particular, Pakistan's agricultural exports to China are growing rapidly and China is the third largest export destination of Pakistan," he said.
Ashfaq Aldo praised the role of the Embassy of China in Pakistan in facilitating the Pak exporters and importers in visiting to China.