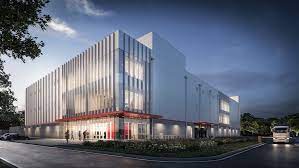 Rome: The Italian Data Centre Association (IDA) is the first Italian association of data centre developers and operators, and aims to create a common platform for the industry.
The association aims to deploy all necessary efforts to make Italy the ideal location, at not only a European but also a global level, for data centres, encouraging the construction of safe, energy efficient data centres, with full respect for environmental sustainability. This will be achieved through education and definition of standards and norms, training, upskilling and through research of new innovations.
There are 190 data centres in the country with a €3bn turnover and 9% share of the global market, consuming with a total installed power of 300MW. This is expected to grow to 204 centres by 2025.
The IDA has been formed by eight operators, Microsoft, Equinix, Rai Way, Data4, STACK Infrastructure, Digital Realty, Vantage Data Centres and CBRE Data Centres.
"Over the last few years, we have witnessed the opening of numerous new data centres in Italy, by Italian and international players, and the centrality of digital in national recovery plans," said Emmanuel Becker, President of the IDA and Managing Director of Equinix Italia.
"Moreover, the Cloud in Italy is becoming established not only in national digitisation plans, but also as an instrumental support to the challenges faced in traditional markets where data centre expansion has reached saturation point. However, services and solutions cannot exist without secure and efficient technological infrastructures, and their local presence is a critical factor for the growth of digitisation in Italy and Europe," he said.
"Data centres are now fundamental for the development of the country's economic system, and we realised that it was time to take an important step toward making the sector more official. Together with some of the leading companies in the sector, the first association of data centre manufacturers and operators was established."
"We have an important mission in accelerating the digital development of the Italian territory through the increasing presence of data centers," he said.
"To do this, we intend to work intensively on both the education aspect, generating new jobs, and on environmental sustainability. Our efforts will be aimed not only at training new talents ready to work in data centres, but also at making environmental responsibility and sustainability a collective and virtuous approach involving the entire sector."