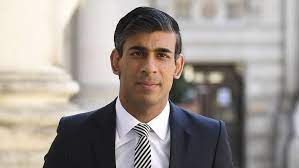 London: Britain is lagging its peers in the race to spur economic growth and Prime Minister Rishi Sunak must act now to boost green investment, fix a lack of workers and avoid chaos over post-Brexit rules, the head of an employers group said on Monday.
The Confederation of British Industry s (CBI) Director-General Tony Danker praised Sunak for defusing the mini-budget crisis of former leader Liz Truss but said the prime minister must respond to green investment subsidies in the United States and the European Union.
The CBI estimated British businesses were set to lose 4.3 billion pounds ($5.3 billion) of European market share by 2030.
Other countries were ahead of Britain in rolling out support for investments in areas such as heat pumps, insulation, building retro-fits, electric vehicle charging infrastructure and carbon capture and storage, Danker said.
"We have just been spectacularly overlapped and overtaken on green growth," he said in a speech on Monday.
The United States passed legislation in August which will give $370 billion to support energy and climate projects, mostly through subsidies to companies, especially those which manufacture in the United States rather than abroad.
The EU announced 300 billion euros ($327 billion) to support renewable energy and decarbonisation in May.
Danker said Britain could not compete with the scale of these subsidies, but needed to take a more targeted approach.
Before Danker spoke, the CBI recommended measures to guarantee markets for hydrogen, carbon capture and sustainable aviation fuel, as well as to require consumers to make greener choices, similar to the ban on buying new petrol and diesel cars that will take effect in 2030.
Last week Britain s efforts to build a home-grown battery industry suffered a major blow after its leading start-up in the sector, Britishvolt, filed for administration.
Finance minister Jeremy Hunt is expected to announce measures aimed at boosting growth in a budget statement in March. But Danker feared the government might temper its reforms as an election, expected in 2024, approaches.
Those reforms should include big changes to welfare and childcare to get people back into work, he said.
Britain should also create fixed-term work visas for specific sectors until labour shortages are resolved, he added.
Danker repeated the CBI s call for tax breaks to avoid another hit to Britain s lagging business investment levels when a two-year incentive expires on March 31, shortly before firms are hit with a sharp increase in tax on their profits.
Britain s budget watchdog estimated in 2021 that the two-year "super-deduction" would cost more than 20 billion pounds.
Danker also said the government s plans to scrap all EU-generated laws by the end of 2023 that was creating "mass confusion and disruption" at a time when they also face a likely recession.