Bilawal Bhutto sees education as a guarantee of sustainable development, peace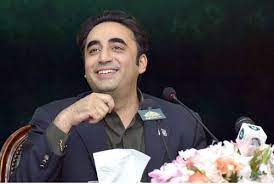 Islamabad: Chairman Pakistan People's Party and Foreign Minister Bilawal Bhutto Zardari has said that promoting education guarantees sustainable development and peace.
In a message on the occasion of International Day of Education issued from the Media Cell Bilawal House, the PPP Chairman saluted all the teachers and educationist personalities who are playing their role in the promotion of education in the land of Pakistan.
The Foreign Minister said that more than 22 million Pakistani children are not going to schools is a matter of great concern and a challenge for the entire nation. He emphasized that to stand side by side with the world, our children need not only education but quality education.
Chairman Bilawal Bhutto Zardari said that obstacles to quality education must be removed on a war-footing basis and as a nation, we must encourage science and technology education among our children and youth.
The PPP Chairman said that his Party has always included education and training in its top priorities adding that the founding Chairman of the Party, Quaid-e-Awam Shaheed Zulfikar Ali Bhutto established more schools and educational institutions during his tenure than in the past. Shaheed Mohtarma Benazir Bhutto also paid special attention to women's education and training and the establishment of educational institutions in the country as the Prime Minister. The previous PPP government led by President Asif Ali Zardari also established the largest number of universities in the country.
Bilawal Bhutto Zardari said that the Constitution of 1973 provides access to equal educational facilities to all children as their basic right while the provision of quality education to all children and youth without discrimination is the manifesto of our Party.
He further said that we can only place Pakistan in the ranks of developed nations through the education system equipped with standard and modern technology.