Education for all', an integral component of PPP's manifesto: Zardari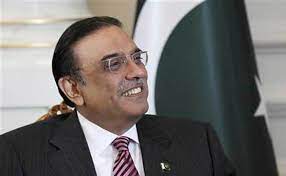 Islamabad: President Pakistan People's Party Parliamentarians (PPPP) Asif Ali Zardari Tuesday said that 'education for all' was an integral component of the party's manifesto.
In a message on the International Day of Education, he said Shaheed Zulfikar Ali Bhutto established educational institutions all over the country.
He said Shaheed Mohtarma Benazir Bhutto had advised students to explore knowledge in the realm of computer technology.
"Through the Benazir Income Support Program, a Waseela-e-Taleem education program for the poor was initiated. The aim of the BISP education program is to educate the children of citizens with a low income," he said.
Asif Zardari said that education and knowledge were vital to eradicate ignorance in the society. Education was the main step to end the sense of class and cultural deprivation, he added.