59martyred, 160 injured in Peshawar Police Lines mosque blast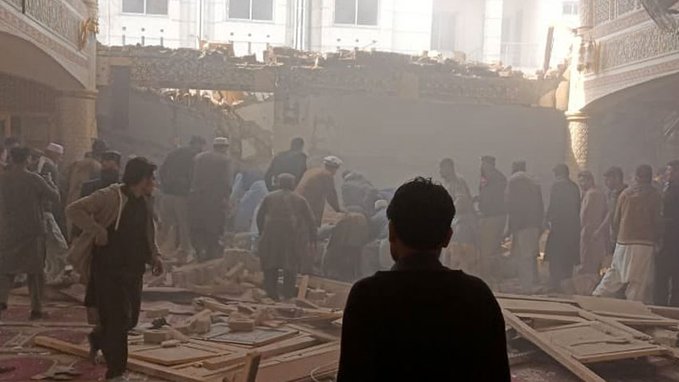 Peshawar: An apparently powerful suicide blast here at the mosque of Malik Saad Shaheed Police Lines on Monday martyred some 59 worshipers, mostly policemen, and injured around 160 others during the Zuhr (afternoon) prayer.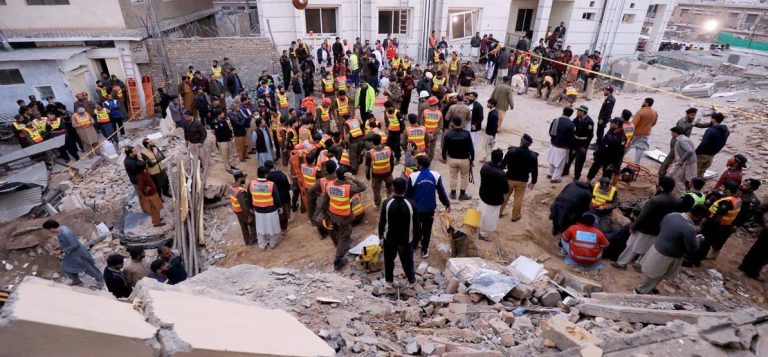 According to a police spokesman, the death toll rose to 59 with 12 more critically injured expired here at the Lady Reading Hospital (LHR) and other medical facilities in the city, where an emergency was imposed.
Earlier, Khyber Pakhtunkhwa Governor Ghulam Ali and Deputy Commissioner Peshawar Shafiullah Khan confirmed the death of 44 worshippers and injuries to 160 others.
The explosion was so powerful that the front portion of the mosque, located in the Red Zone, was razed to the ground. The blast occurred in the front row of the worshipers.
The Rescue 1122 personnel along with police continued the operation to retrieve the worshippers still trapped beneath the debris.
The KP Health Department imposed emergency in all three major hospitals of Peshawar. The governor and LRH spokesman appealed to the people, particularly those having O negative blood group, to donate blood.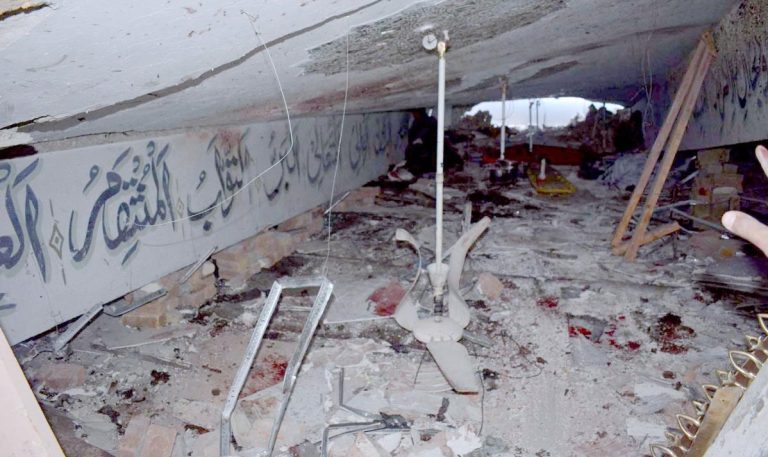 Commissioner Peshawar Riaz Mehsud told journalists that there was no shortage of medicines in hospitals and rescue operation for recovery of the trapped worshippers from the mosque's debris had almost been completed.
Capital City Police Officer Peshawar Ejaz Khan told the media that it was too early to comment about the nature of the blast. However, there was the smell of explosives inside the mosque, he added while not ruling out the possibility of a suicide attack.
The CCPO said usually 300 to 400 people, including officials of the headquarters of Peshawar Police, Counter Terrorism Department, Frontier Reserve Police, Elite Force and Telecommunication departments offered Zuhr prayer at the mosque.
The people in a large number thronged the hospitals to inquire about their injured loved ones and donate blood. The LRH spokesman, however, urged the families of the victims to avoid rushing to the hospital so that hassle-free treatment could be provided to the injured admitted in emergency, trauma, and other wards.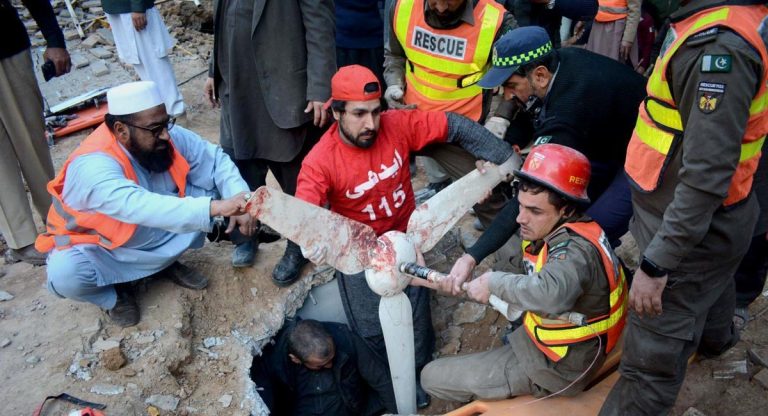 The dead included Inspector Doran Shah; Zohaib Nawaz, resident of Dir Lower; Maqsood Ahmed; Rashida Bibi; Rafiq of Lakki Marwat; Constable Naseem Shah; Liaqat of Charsadda; Driver Amjad; Shehryar; Liaqat of Lakki Marwat; Mohammad Ali of Mian Gujar; Sahibzada; Zahir Shah; Tilawat Shah; Waseem Shah; Gul Ashraf; Hayatullah Khattak; Zubair; Abdul Hameed; Usman; Khalid Khan of Charsadda; Rafiq Khan; Inspector Irfan Khan; FC personnel Shahab of Charsadda; Abdul Wadud; FC personnel Ahmad Khan; Liaqatullah Shah of Lakki Marwat; Atif Mujeeb; Rizwanullah of Charsadda; and Hazrat Umer while the identity of two bodies was not yet ascertained.