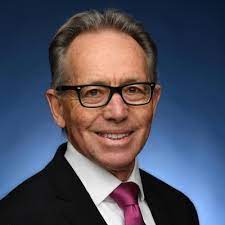 Multan: Australian High Commissioner to Pakistan Mr. Neil Hawkins said his country was providing technical assistance to resolve the issue of brackish water in south Punjab.
While talking to Additional Chief Secretary Saqib Zafar, here on Monday, Mr. Neil Hawkins stated that both Pakistan and Australia enjoyed friendly relationships.
"Australia is also imparting assistance to Pakistan in the field of hybrid seeds," he added.
The high commissioner took a keen interest in development projects being initiated in south Punjab. He also appreciated the establishment of an educational institute for transgenders.
Earlier, Additional Chief Secretary Saqib Zafar maintained that south Punjab was a culturally rich region of Pakistan.
"The region has immense potential for tourism. Cholistan Desert Jeep Rally got immense admiration from across the globe. Besides, South Punjab is also an agriculture hub and serves as a food basket for the whole of Pakistan," he said.
About the South Punjab secretariat, he maintained that it was facilitating the region in addressing the problems at the gross root level. Similarly, a good number of development projects particularly health and education have been initiated across the region.